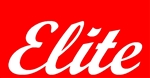 Elders Bali
Jalan Patih Jelantik 57,  Kuta, Legian,  Bali,  80361
Elders is one of Australia's most historic companies. Established in 1839, Elders has built an unmatched record and reputation as a trusted advisor, supplier and agent for Australian primary producers for 170 years.

Listed on the Australian Stock Exchange, Elders Limited incorporates the Elders rural services and financial services businesses and the forestry and automotive operations acquired and developed by Futuris Corporation.

Futuris had previously acquired Elders in 1996, and in 2008 moved to consolidate its business around Elders. Futuris changed its name to Elders Limited in April 2009, taking on the name of its principal business.

Today, Elders Limited is an ASX 200 company that incorporates:

Elders' traditional rural services businesses, conducted through over 380 points of presence throughout rural and regional Australia and New Zealand

APRA licensed banking and insurance operations; Rural Bank and Elders Insurance

hardwood plantation management and timber processing, through Elders Forestry

Futuris Automotive, Australia's largest automotive component supplier

Elders China which combines a representative office marketing wool from Australian producers and Elders Fine Foods.

Collectively these assets provide an operational base with broad exposure to the sale of inputs and outputs from broadacre and intensive agriculture , supply chain operations in the livestock, wool, fertiliser and grain value chains, forestry, and the provision of financial and property services to rural producers and regional homes and businesses.

The company's stock is traded on the Australian Stock Exchange under the ticker code ELD. Elders is a member of the S & P 100 S & P 200 and Consumer Staples indices. Elders has approximately 4,600 employees.

PT Elders Indonesia is a registered Indonesian company and wholly owned by Elders Ltd. Elders Indonesia is part of the Elders trading division alongside other businesses such as; Livestock exports, Wool Trading, Feedlots, Elders China, Elders Topfer Grain, Auctions plus and others.

It was established in September 2000 with a business license to import, fatten and sell beef cattle, and to process and sell boxed chilled and frozen beef. Today Elders Indonesia holds licenses to register and import veterinary products, frozen semen and dairy cattle also.
Geographical area covered: 

Bali and surrounding Islands. We would also happily look at possibilities in Jakarta and other regions.
Sectors of specialization: 

Elders Bali has a highly experienced Business Broker ready to advise you about either Buying or Selling a business. Peter is based in Australia and has a very capable Personal Assistant in Bali to assist with the day to day tasks. If you wish to Buy or Sell make an appointment and Peter will visit you at a mutually convenient time and day. Your business will be promoted to the world. Elders Business Broking Services is a professional experienced service mindful to the needs of those looking to sell their business. Selling a business can be a daunting experience and our task is to make the process simpler without impacting on the business. Elders specialises in the sale of Service, Franchise, Manufacturing, and Import Distribution businesses. Peter has a diverse background in sales and marketing having worked in the corporate world for many years managing a large sales team. He more recently spent six years working in the HR / Recruitment industry. Peter is a multiple businesses owner in the retail and service sectors. Since commencing in the business broking field in 2005, he has committed a good deal of his time attending training courses and seminars to ensure he is ahead of the market in an industry renowned for change and to this day remains a leading figurehead within the industry in Australia. Peter has achieved some outstanding results for his Vendors over the past several years, supported by their testimonials and ongoing referrals and has an outstanding record in achieving timely results in the manufacturing, import – distribution and service industries.
Advertise your professional services on BusinessesForSale.com
Promote your professional service to more than 1million potential business buyers and sellers for as little as $300 USD per year.
Signup today →