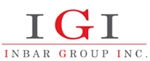 Inbar Group, Inc.
1 Penn Plaza,  Suite 6318,  New York,  New York,  10119
Inbar Group, Inc. is a leading business brokerage and M&A services firm.

For over 30 years, we have been dedicated to assisting our clients buy and sell privately held companies. We are a recognized leader in the comprehensive marketing and sales of privately held businesses across multiple industry categories.

Inbar Group's professional business brokers work closely with business owners and private equity firms facilitating the marketing and sales of companies with revenue ranging from $500,000 to $250,000,000 in industries ranging from services, healthcare and retail to wholesale and manufacturing. A winner of the "Best of Small Business Awards" presented by Small Business Expo, we are passionate about the success of all of our clients.

Our East Coast Offices

Working throughout the United States, Inbar Group maintains a special focus on
New York, New Jersey, Connecticut, Pennsylvania, Vermont, Rhode Island, Maine and New Hampshire.


To learn more about our offices, please visit the following pages:

Business broker in New York City
Business broker in Philadelphia
Business broker in Connecticut
Business broker in Maine

Whether you are seeking business brokers in Philadelphia, PA, a NYC business broker, CT business broker, or business broker in Rhode Island, Inbar Group can put you in touch with an experienced professional who specializes in your region. We are ready to take an assignment anywhere in the USA.

Our Philosophy and Approach

Our reputation for our commitment to our clients and our no upfront cost approach consistently attracts serious buyers and sellers. We recognize that our clients have unique needs, and that is why we take a custom approach to suit each buyer or seller's specific goals.

Always results-driven, Inbar Group uses our decades of expertise to advise business owners how to achieve maximum value. Thanks to our proprietary marketing and vetting process, we are able to consistently match our clients with highly-qualified buyers. Inbar Group works with serious, vetted buyers including private equity groups. Our success is 100% based upon your success, as we use a commission model. If you are looking to sell your business, please click here to fill out our intake form. Or contact us at [email protected] for a confidential consultation.

Buyers will find that our team of proven brokers have access to an extensive network of businesses for sale. We also hold relationships with SBA leaders who can provide financial assistance to small businesses. When you choose to work with Inbar Group, we bring our professionalism, integrity and transparency to the business brokerage industry, as we work closely with you through the negotiation and acquisition process. Click here to get the process started.

Contact Us Today

The Inbar Group would be pleased to provide you with a free and confidential valuation, facilitate private placements and help design and implement business strategies for private companies. Due to our domestic and international insight we assistant companies in a range of ways including charting successful journeys for new product lines, exit strategies, new markets, alliances and mergers both nationally and internationally. Contact us today to learn how Inbar Group can assist you.
Geographical area covered: 

New York, New Jersey, Connecticut, Maine ,Pennsylvania
Sectors of specialization: 

Sales and Acquisitions (M&A), overcapitalization, spin-offs, joint-ventures, restructuring
Advertise your professional services on BusinessesForSale.com
Promote your professional service to more than 1million potential business buyers and sellers for as little as $300 USD per year.
Signup today →