Selling a resort can be tricky and time-consuming, however, if you plan ahead and come prepared, it doesn't have to be so confusing.
For some people, owning a small resort on a remote beach is a retirement dream.
For others, it's been a long career with thousands of hours of hard work poured in.
If you are one of the latter and you're ready to sell your resort, then rest assured there are plenty of buyers out there.
Here's how to make the most of the business-selling process, and how to attract the best buyers for your property.
Valuation
With a resort, especially one in a different country to your home, valuation is more involved than many other types of businesses.
Not only must you take into account the current value based on assets (number of rooms, location, condition, amenities, restaurants, etc.), current and future earning potential, and cash flow - but also development potential, as well as the number of investors.
All of these factors determine the true value of your resort.
It may be worthwhile to hire a third party to evaluate your resort in its current condition to help you get the most money out of your sale.
Divest
This step only applies to those who own their resort as a shareholder.
If one party is ready to sell their shares, but not all parties are, that's where things become a little trickier.
Hiring a financial professional may help with this important and often complicated process, and help save you some headaches along the way. 
If you own the resort on your own, then just make sure all of your financial information is in order and up-to-date. Set yourself — and your potential buyer — up for future financial success.
Update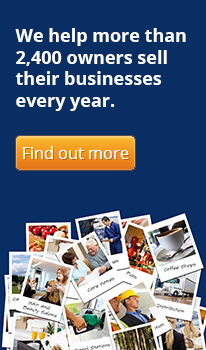 This is especially relevant to older resorts that haven't seen a new coat of paint in a while.
Sprucing up your resort adds additional value, so take the time and make the investment (however small or large) to have your resort looking fresh to attract buyers.
If you don't have much consideration for whom your business gets sold to; larger investment companies can buy smaller resorts specifically for the land, and not the structures inhabiting it.
If you choose to go down this route, you may be in for an easier selling process, but can affect the value of your business to the larger investment corporations.
Sell
When you're ready to list your business for sale, you can do so with the help of a broker.
Listing online can make the process much quicker and painless. It can also help you reach buyers around the world who are looking for a resort just like yours, ensuring that your vision of the future of the resort stays intact.
Selling your resort may take time, but if you're serious about finding the right buyer, at the end of the day, it will be worth your time investment.