As overcrowding in the real estate sector continues to cause issues for Canadian entrepreneurs, many are choosing to retire from the sector. This could be an ideal time to sell your business; however, you should research your exit strategy to guarantee the best possible outcome.
Exit plan
There are several different models for selling a business; try to choose an option that will maximise your asking price. The type of exit deal you agree upon will depend on what financial position both you, the seller, and the potential buyer are in.
If you ask for all the money upfront you will severely limit the number of potential buyers interested in your real estate business. This selling method could result in a lower sale price and a higher tax bill, leaving you with fewer earnings after the sale completes.
You could agree on an instalment sale, with payments spread out over an agreed time frame, for a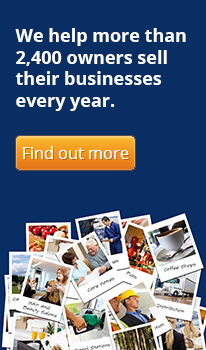 fixed price. This selling method usually comes with tax advantages; however, there is no guarantee the buyer will continue to make all future payments.
Try to stay involved in the estate agency until all the instalments have been paid. By doing so, you can monitor business activities and assist the new owner should they run into any issues, limiting the risk of a buyer running the business into the ground.
An instalment sale with a referral-based model means you can continue to receive an income from any previous clients you refer to the new owner. This is an ideal model for sellers who have been in the sector for a long time and built up a wealth of contacts. 
Family sale
If you are selling your estate agency to a family member or friend, you may opt for a transfer sale agreement. Even if you are selling to family, you should still arrange for your solicitor draw up sale documents so everyone involved is protected.
You may want to consider an estate freeze, which is a tax-efficient way to sell shares of a company to a family member. This process helps a seller retain the current value of their shares while deferring income taxes on the capital gain until the time of transfer.
Arranging an estate freeze means you can transfer your business to a family member without incurring any income tax. You will also be able to retain control of your estate agency after the transfer and benefit from a retirement income.
Share sale
It's important to consider the tax implications of a business sale. A vendor who sells eligible shares of a company may qualify for a lifetime capital gains exemption of $835,000, which means you would pay no taxes on capital gains up to this amount.
A share sale is only viable with an incorporated business and in this type of sale, any business debt is usually sold with the rest of the company. This is not the case for an asset-based sale and as the vendor, you may be responsible for liabilities and debt.
Valuation
A common valuation method is calculating a multiple of EBITDA, which is earnings before interest, taxes, depreciation and amortization. Amortization refers to the process of writing down the value of either a loan or an intangible asset.
Current market conditions will affect the EBITDA, as well as the business's goodwill, intellectual property and the location of your office. Certain assets may also increase the value of your business; it may be more lucrative to sell parts of the company.
Hiring a broker to determine a fair and accurate valuation for your real estate agency is highly advisable. A broker will also help during mediation meetings and sale agreements between you and any interested parties.
To find out more about the best practice when it comes to selling your business, read out selling guides!