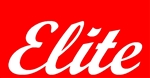 Elite Bali Real Estate
Jalan Patih Jelantik 203X-A,  Kuta, Legian,  Bali,  80361
Elite Bali Real Estate (Formerly Trading as Elders Bali) are an experienced and professional Real Estate Agency operating from Bali and servicing Indonesia.
Elite Bali Real Estate, are an experienced and professional Real Estate Agency operating from Bali and servicing Indonesia

Formerly trading as Elders Bali, the company has operated successfully in Indonesia for over 4 years, providing great service and outcomes for clients and investors selling, Villas, Apartments, Land and Businesses

The branding change was introduced as initially the larger percentage of inquiries were from Australians and Elders is one of the oldest and most trusted brands in Australia. We have found that our client come from all over the world and the Elders web site whilst excellent is based on Australian property and locations and we have embarked on developing a dedicated web site for Indonesia, which benefits our sellers and buyers in the knowledge we are able to market their investment worldwide and describe property in more Indonesia specific terms.

Our organisation pride itself on professionalism, always acting in your best interest and maintaining stringent standards of privacy, ethics and confidentiality.

The same personnel remain with the business, so you can count on the level of service and professionalism continuing as we go through this change.

Whether you are looking to sell, or invest in Indonesia, don't hesitate to contact us, in the knowledge you will be dealing with a successful and fully professional organisation that puts honesty and integrity at the forefront of everything we do.
Geographical area covered: 

Bali and surrounding Islands. We would also happily look at possibilities in Jakarta and other regions.
Sectors of specialization: 

Elite Bali Real Estate has a highly experienced Business Broker ready to advise you about either Buying or Selling a business. Peter is based in Australia, increasing his involvement in Indonesia and has a very capable Personal Assistant in Bali to assist with the day to day tasks. If you wish to Buy or Sell, make an appointment and Peter will visit you at a mutually convenient time and day. Your business will be promoted to the world. Elite Bali Real Estate offers a professional experienced service mindful to the needs of those looking to sell their business. Selling a business can be a daunting experience and our task is to make the process simpler without impacting on the business. Elite specialises in the sale of Service, Franchise, Manufacturing, and Import Distribution businesses having recently achieved good outcomes in Indonesia selling restaurants, resorts and hotels. Selling businesses is completely different to selling just property and the presentation, pricing and marketing must be specific to business. Confidentiality and privacy is paramount, feel free to contact Elite Bali Real Estate to discuss your requirements be that selling or investing
Advertise your professional services on BusinessesForSale.com
Promote your professional service to more than 1million potential business buyers and sellers for as little as $300 USD per year.
Signup today →