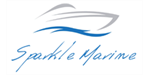 Sparkle Marine - Boat Cleaning Franchise
Invest in a specialist sector cleaning company that comes with attractive returns and true scalability.
Territory Information
Plymouth
Profile
ABOUT THE COMPANY
Sparkle Marine Boat Cleaning is bringing you the chance to invest in a specialist sector cleaning company that comes not only with attractive returns but offers true scalability.
Addison Group is perfectly positioned to take this to market hand-in-hand with a forward-thinking investor with a network of trusted, self-employed cleaning staff, intelligent app-based management technology, and complete knowledge of the marine industry.
The scalability and speed of profitability, alongside the attractive ROI paid every month, makes this opportunity an exciting one.
WHY CHOOSE SPARKLE MARINE BOAT CLEANING?
This attractive proposal for a scalable, eco-friendly, marine cleaning company in an open affluent market comes with minimal competition. Addison Group is now offering an investment partner the opportunity to become involved with a new, marine-based cleaning company, the likes of which is not on offer within the UK market.
Our custom app-based client booking and staff management systems maintain low overheads. At the same time, our industry connections and knowledge put us in a strong position to launch and grow this company into a market leader within the UK and European marketplace.
WHAT DOES THE BUSINESS DO?
A specialist Marine Cleaning service not currently on offer in the UK. This is such an exciting proposition that to have full details, prospective investors will need to sign an NDA before getting the full information.
BENEFITS
A simple concept that comes with simple-to-use app technology for your clients
Nothing like it in the UK today, meaning minimal competition and strong potential for expansion across the European continent
Low overheads
High profitability
FINANCIAL INFORMATION
Investment Fee: £35,000 + VAT. This includes all tech, working capital, marketing and start-up costs.
1st Year Forecast Turnover £164,430
1st Year Gross Profit Forecast £82,215
1st Year Net Profit Forecast £30,400