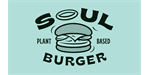 Soul Burger - Plant-based Restaurant Franchise
Soul Burger has a passion for creating change and social impact through unleashing plant-based brilliance upon Australia.
Territory Information
Location:

Australia
Other Areas Available

The Soul Burger franchise opportunity is available around Sydney and across Australia.
Profile
Join the Soul Burger Tribe!
Soul Burger founder Dr Amit Tewari initially began Soul Burger as a flexitarian restaurant with a half meat, half vegetarian menu. However he decided in 2015 to transition Soul Burger to be wholly plant-based after being convinced by the ecological, ethical and innovation argument. There was mounting evidence that plant-based foods needed to be commercialised quickly to increase options for flexitarian, reducetarian and millennial customers.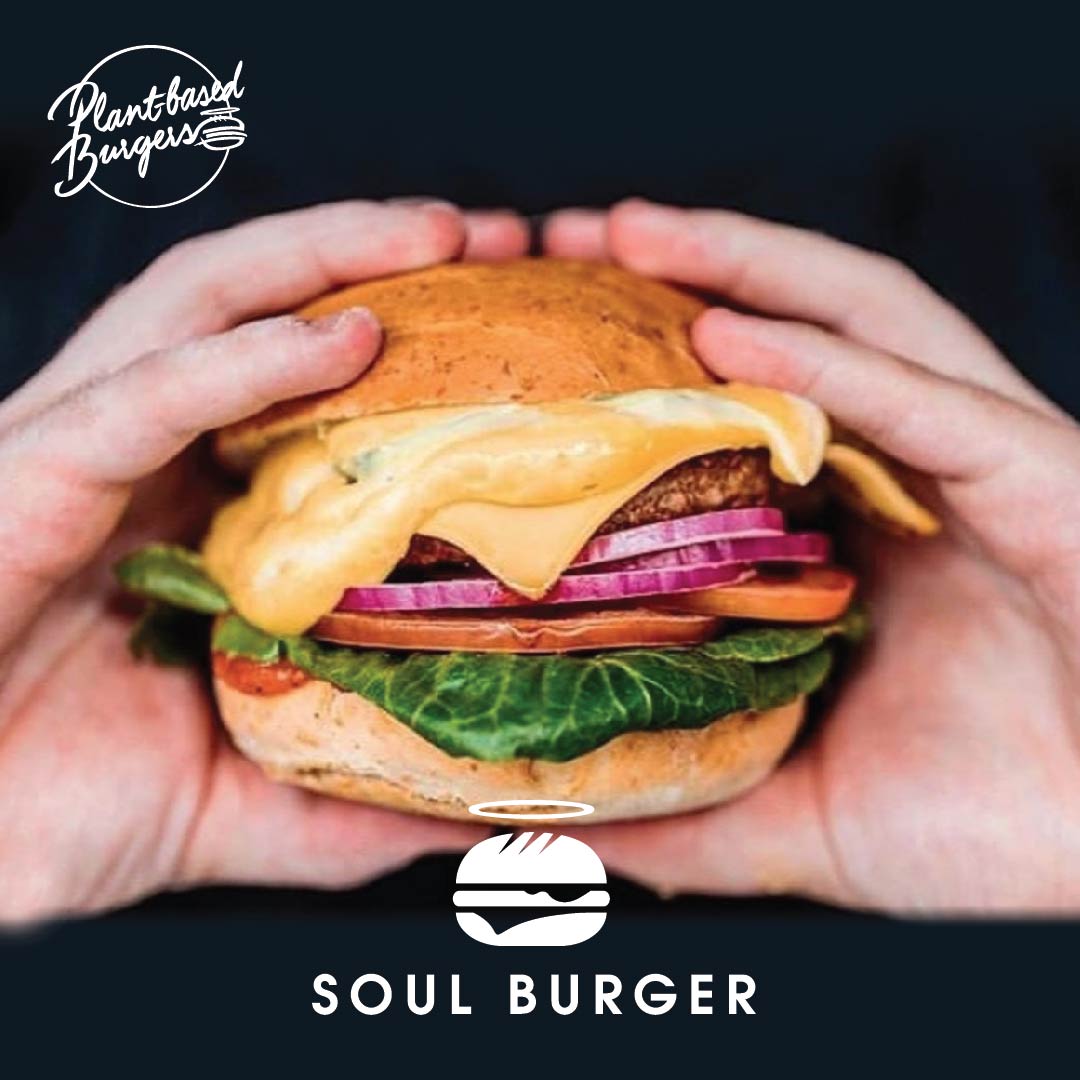 Soul Burger surged dramatically by capturing a motivated, enthusiastic customer base that cares about their climate impact and food choices.
After 4 years of running the restaurants through a corporate structure, a decision was made to partner with motivated, passionate franchise owners to grow the business and increase its impact on the Australian food scene.
Soul Burger aims to be the premier plant-based QSR brand in Aus, similar to Veggie Grill in the US, by retailing plant-based comfort food authentically.
By focussing on fresh produce, amazing recipes, food consistency and customer experience obsession, it aims to change food culture forever within Australia.
If you're interested in the Soul Burger franchise opportunity, enquire today!
Why us
Soul Burger has a passion for creating change and social impact through unleashing plant-based brilliance upon Australia. Brilliance is defined through exceptional food, customer experience and ambience. Soul Burger is innovative and are leaders in retailing pioneering, market-leading plant-based comfort food. The brand is a trendsetter, has a viral following, engages strongly with environmentally conscious millennials, and recently collaborated with v2food (the start-up company behind the infamous Rebel Whopper at Hungry Jacks) to launch the Australian plant-based burger patty.
Soul Burger began franchising in 2020 after the fantastic success of their company-owned stores around Sydney.
Company Values

A business with soul!
Mutuality
Mutuality is the sharing of a feeling/relationship between two or more parties. Mutuality must be shared toward the brand and to each other.
All stake-holders, from in-store crew, franchise partners, management and share-holders, must be committed to representing Soul Burger and it's mission with integrity. All stake-holders must be treated with empathy and respect.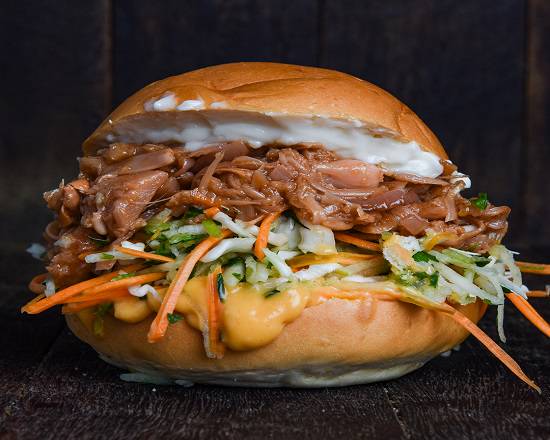 CEO (Customer Experience Obsession)
The Soul Burger team must be consistently devoted to improving the customers experience in store. From everything they touch, see, hear, smell and to taste, franchise owners, staff and customers must continually strive to improve customer experience.
With an obsession for the best possible customer experience, Soul Burger will become market leaders in plant-based retailing.
Food Integrity
Soul Burger will take no shortcuts with their product and their food will never be compromised and products must be represented in the most compelling way consistently.
Benefits of owning a Soul Burger franchise
A growing industry
There has been a global shift to a vegan diet and veganism continues to rise in Australia. Soul Burger's vegan menu is extremely topical. There are a number of new food products launched in Australia with vegan labelling has almost tripled in the past five years. While vegan food alternatives are provided by the majority of cafes and restaurants, Soul Burger will transition into being the pioneer and market leader for plant-based comfort food.
An exciting and innovative brand
Soul Burger is an exciting brand and there is nothing else like it in Australia. Soul Burger has a completely vegan menu however, it is for everyone not just for vegans! With it's fun, chilled out atmosphere and incredible vegan menu, there is a huge space to retail Soul Burger. It is a "go to" destination for millions of vegans around the world when they come to Sydney. From bloggers, to athletes, to celebrities, Soul Burger is constantly reviewed, visited and profiled.
Great tasting plant-based food
The product sells itself and tastes incredible. Every single item on the menu is vegan and has been specially created and thought of. Take for example, their speciality cheese sauce (SoulB Fries and Cheese Please) which has been developed in-house and amazing flavour is made up of cashew nuts.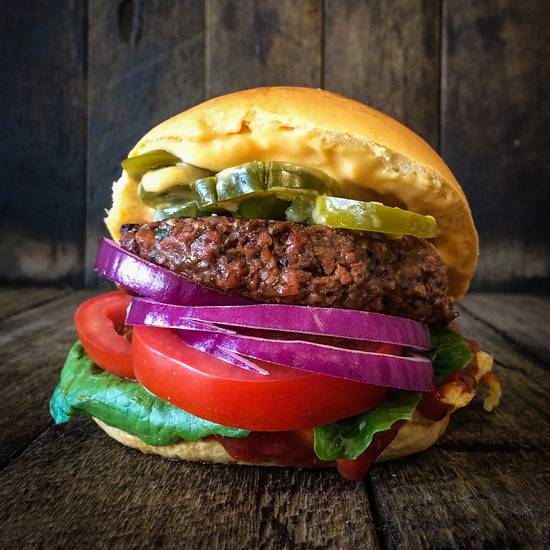 A brand franchisees can be proud to represent
Soul Burger has strong company values and all of the plant-based burgers have a number of positive impacts on the planet. Franchisees will have a passion, love and connection to the brand. It's a brand franchise partners will be proud of and enjoy spreading the love.
New age of franchising
Soul Burgers are game changers. They are a brand new franchise that seeks to do things differently. They seek to truly partner with franchisees, and have enlisted the highest performing franchise consultancy to assist in selecting the right people.
Training and Support
Amit is experienced, committed and utterly passionate. He lives and breathes Soul Burger. He views each franchise partnership as critical to the success of the brand & will be there as a mentor every step of the way providing 1:1 and in-store training for two weeks before the opening of a new store.
eCommerce and Delivery
Soul Burger has a variety of revenue streams and has adapted to the online food delivery trend. They have collaborated with online delivery platforms such as menulog, deliveroo, uber eats and doordash to reach even more customers than ever.
Join the Soul Burger Tribe today! Enquire now
Do you share the same passion for delicious plant-based food and crave an authentic company culture? Join the Soul Burger Tribe and be part of making a difference!