Physiomed Health Franchise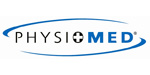 Physiomed Health - Physiotherapy Franchise
The widest range of physiotherapy and chiropractic resources available under one brand.
Finance requirements

Initial Franchise Fee:

$24-34,000

Total Investment:

$75-289,000

Working Capital:

$50,000+
Profile
About Physiomed

What makes the Physiomed franchise experience exceptional is that we have access to the widest range of physiotherapy and chiropractic resources available under one brand, delivered by highly skilled professionals in an environment where your patients will succeed in achieving their health and wellness goals.
We recognize that clients have a variety of different injurie s, conditions, and wellness objectives. Patients will not respond the same way to a given treatment nor do they share the same motivation.
At Physiomed patients receive the most appropriate and co mplete treatment program available, to giving back the freedom to function and set them firmly on the path to better living.


Who are we looking for
Are you currently a clinic owner? Are you looking to start out  on your own?
Running your own small business on your own can be a very challenging experience. Franchising allows people like yourself to take advantage of:

Proven business systems

Name recognition

Economies of scale in purchasing products

Marketing your services directly to larger corporations as well as being involved in patient referral programs (learn more about our partnership with Healthscreen)

Regional, State/Provincial and National Marketing/Advertising

Ongoing Business Support

Learning and Growing with other Franchisees

Easier multiple-clinic expansion
At the same time you'll actually gain more control over your own business, be able to offer your patients better services and care, achieve a desirable work-life balance and a higher value for your business when you choose to leave.
Franchising can seem a little intimidating at first, but you can get more information from the Canadian Franchise Association.




If you're curious about what Physiomed might mean to your business -- either converting what you have right now or starting-out on your own -- then we encourage you to find out more about becoming a Physiomed Franchise.