Outdoor Kitchen Business Opportunity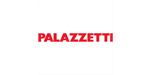 Outdoor Kitchen - Retail Business Opportunity
This is a fantastic opportunity to get involved in a business with a unique offering in the market, with high margins and great returns.
Territory Information
Edinburgh
Total Investment:

£35,000 + VAT
Profile
ABOUT THE COMPANY
More people in the UK are turning their outdoor spaces into areas to entertain their guests. As a result, outdoor kitchens are fast becoming a stylish option for people to give their home the "wow" factor.
Addison Group has secured a contract with an Italian manufacturer of outdoor kitchen units, making them the exclusive supplier of its products to the UK market. The products themselves are of the finest quality while offering many options via individual modular units. The margins come at an incredible 40%, meaning endless retail opportunities across the country.
WHY CHOOSE THIS BUSINESS?
There are many outdoor kitchen suppliers on the UK market. We, however, will be one of the only suppliers who provide modular kitchen units.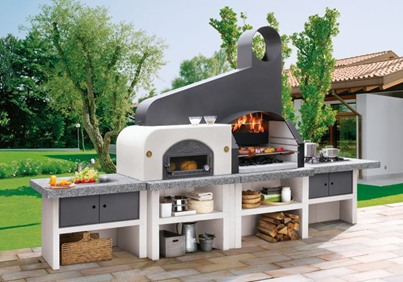 The range of possible combinations is practically endless: wood and gas barbecues, wood-fired ovens, gas hobs, sinks, worktops, open and shut storage units and corner units, all of which can be mixed and matched in total freedom. You can even add modules to your kitchen over time.
There are five different build materials as opposed to other suppliers who tend to stick to just stainless steel or wood, giving consumers a wide range of choice to customise their outdoor kitchen. The five materials are:
Marmotech: An innovative material made from appropriately mixed marble granulate with high heat resistance.
Easy Stone: This finish reproduces the appearance of natural stone.
Cement Mixture: Mixture of high-quality concrete, inert and refractory materials.
Stainless Steel: The barbecues have a solid, sturdy structure that is resistant to the elements and ensures a long life.
Multiple Materials/Colours: This material significantly simplifies maintenance. Once installed, the kitchen is already finished and does not require painting.
There are six elements to the build of some of the kitchens, setting them apart from others:
The double firebox in reinforced refractory material
Rear or sideloading of wood
Firebox with side furnace
Fast-fire box system
Metal hood guard
Patented stainless-steel oven
WHAT DOES THE BUSINESS DO?
During the pandemic – outside of lockdown periods – people have been looking at ways to see and entertain friends, family and guests, leading to a fresh trend in outdoor kitchen areas. Addison Group's business provides the opportunity to do this by selling top-quality, Italian-manufactured outdoor kitchen units.
BENEFITS
The contract is to supply the entire UK market exclusively. We will look to exploit multiple sales channels focusing on some keys areas, including:
Website Sales
Showroom Sales
Retail partnerships
Partnerships with landscape gardeners
This business has plenty of opportunity for additional products, which increases the revenue potential. Some potential additional products are:
Hot Tubs
Furniture
Leisure
Swimming
Lighting
Shading
Outbuildings
Bars
Once established and the business and product lines grow, we can become a complete outdoor area supplier across many lines. Of course, there is the opportunity for the company to branch out and expand into other areas of home improvement in the future.
FINANCIAL INFORMATION
We have secured credit terms with the supplier of 60 days, allowing us to hold a significant amount of stock in the UK for initial sales. The terms will increase as we build a relationship with the supplier. Forecasts at this time are not available, but with 40% margins as a minimum, returns will be very generous when selling direct to the consumer.
This direct selling is the channel of preference in the first year of trading, delivering strong returns to grow the business significantly and deliver ROI quickly.
This is a fantastic opportunity to get involved in a business with a unique offering in the market, with high margins and great returns.