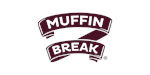 Muffin Break - Bakery Franchise
A chance for you to run your own business as part of an established, trusted, global network!
Territory Information
Location:

Newcastle
Franchise Fee:

£20,000
Profile
MUFFIN BREAK franchises are looking to spread their café bakery network across the UK
ABOUT THE COMPANY
'Add a little goodness to people's every day.'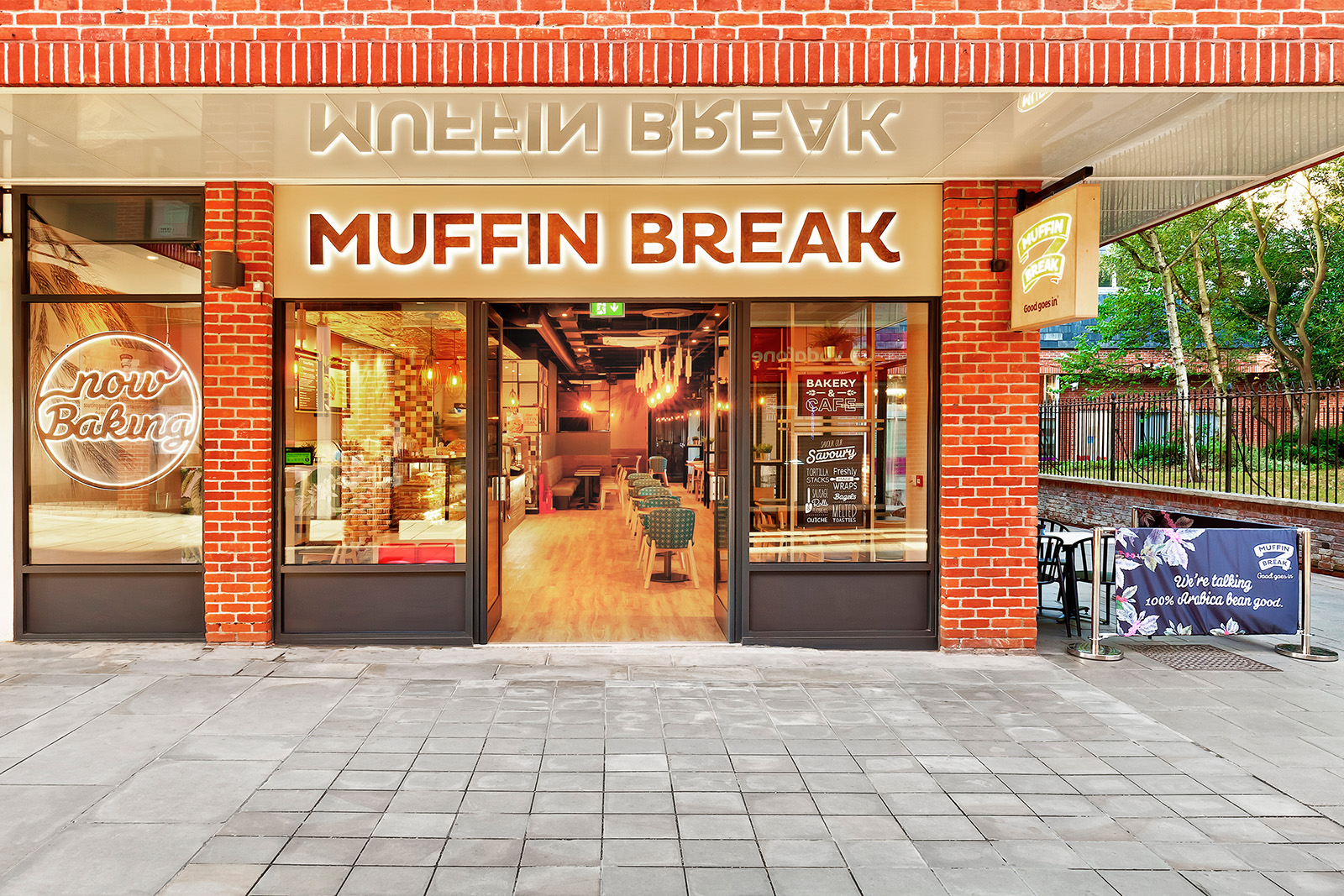 We opened our first UK café bakery in Derby in 2001. Today, we are a global brand with over 300 franchised cafés, 57 here in Britain.
If you are considering going into business running a café, then stop and consider the many benefits of doing so with a franchise like Muffin Break. Since opening our first branch in Australia in 1989, we have used our experience, growing reputation and loyal customer base to build ourselves into a desirable worldwide company.
Muffin Break is a golden ticket for anyone dreaming of running their own café business with the backing of a proven and respected franchise.
WHY CHOOSE MUFFIN BREAK?
As part of the Muffin Break franchise, you will be joining a network that covers the UK, Australia and New Zealand.
If you've dreamed of finding a job that gives you the flexibility to realise your perfect work-life balance, then look no further, as you will be in complete control of your working hours.
The main thing to consider is that while you will be running your café bakery as your own, you will also be part of a well-established and trusted major franchise business. We will bring you all our experience, support, training and marketing that comes with over 30 years of successful operations.
WHAT DOES MUFFIN BREAK DO?
We are famous primarily for our muffins, but as a bakery, we offer a far more comprehensive range on our menus:
Bagels
Croissants
Wraps
Flatbreads
Cakes
We make fresh coffee with the best Arabica beans, as well as other beverages. Everything we make is made that very day, ensuring all our products are as fresh as can be!
This, combined with a welcoming and warm, friendly atmosphere, makes Muffin Break a major player and puts you already way up the ladder from day one, compared to if you started independently.
BENEFITS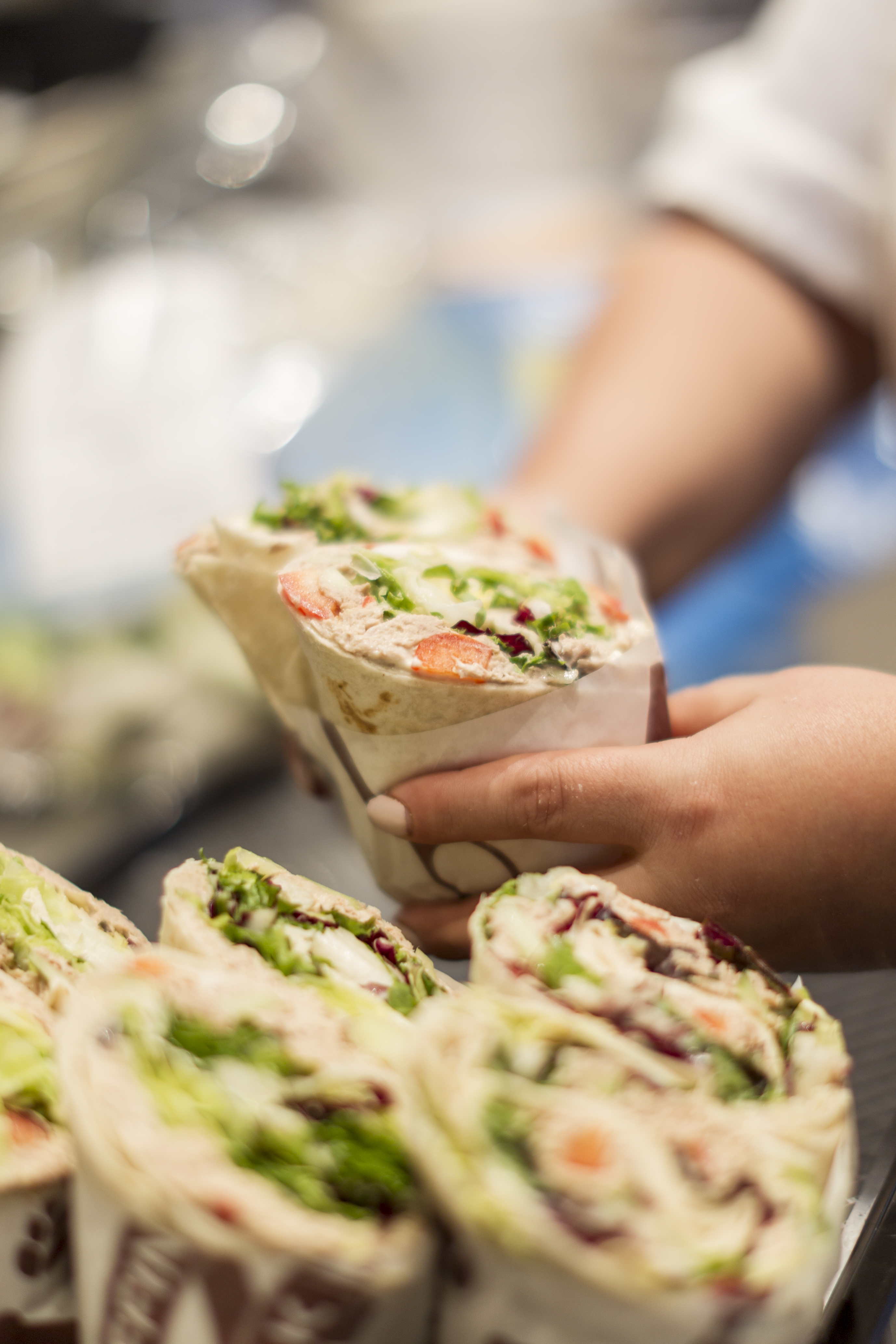 Full training – both initially and ongoing – covers all operations and business areas. This comes through a combination of experienced trainers and online modules.
Ongoing support in all areas, including labour management, rostering systems, business plan prep., maintaining the cost of goods, coffee making, food prep and customer service.
A marketing department that develops and executes all areas of advertising and promotions. They also maintain consistency across the entire franchise network.
A trained team who helps with your store design and construction to help get your café bakery built while making sure costs don't spiral. Our development team also help with initial site selection, lease negotiations, etc.
The confidence that comes from a long-running business. Hard work and a passion for bringing the very best to every customer is the ethos that has brought our franchise partners and us success.
FRANCHISEE REQUIREMENTS
Enthusiasm, ambition, integrity and a strong work ethic
Strong communication skills
The ability to build and maintain a team
Personal day-to-day involvement in the bakery café
A positive and passionate outlook towards success
A desire to learn
A willingness to adhere to the established Muffin Break guidelines and procedures
TESTIMONIAL
"In December 2015 I opened my first Muffin Break store in Horsham a very exciting opportunity to indulge in a new concept of baking fresh on site with over 200 flavours of muffins! Customers have enjoyed our fresh food and extraordinary blend of premium coffee. I have now successfully achieved to open [sic] four stores around the country and still looking. Hard work pays off."
- Nadeem Parvez, Southeast
"What attracted us from the beginning was the freshness of the food, quality of the coffee, and the excellent customer service. Of course, the smell of the fresh muffins from the oven, made daily by the in-house baker, attracted us too! Working together with the Muffin Break team to build our franchise in Glasgow St Enoch has been an unforgettable experience and we're enjoying every minute of the journey."
- Richard and Rosie McLucas, Scotland
"Great coffee, great food, great service, at Redditch for nine years and product and support just gets [sic] better."
- Tony Taylor, Redditch
"I invested in my first Muffin Break store in Scotland in Dundee eight years ago. My hard work and commitment coupled with the strength of the fresh food choice, luxury coffee and contemporary shop design has allowed me to expand to a further ten stores nationwide"
- Craig Free, Nationwide
"After much research I bought my first Muffin Break in 2012 and have never looked back since. The continual operational support has enabled me to grow my business rapidly and expand – I purchased my seventh store this year."
- Hamid Qayyum, Kent and Essex
FINANCIAL INFORMATION
Franchise Fee: £20,000. Ongoing F.F. is 6% of net sales.
Advertising Fee: 2.5% of net sales.
Management Fee: £800p.a. after the first year of operation.
Initial Costs [dependent on factors such as site location]: £290,000.