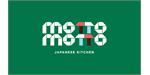 Motto Motto - Japanese Kitchen Franchise
Own & operate your own Motto Motto Japanese Kitchen casual-dining restaurant. Locations available across Australia.
Territory Information
Australia
Total Investment:

$650,000
Other Areas Available

Australia
Profile
MOTTO MOTTO JAPANESE KITCHEN BUSINESS OPPORTUNITY
Own a Motto Motto Kitchen!
We'll be honest, Motto Motto is hard to describe. You could call us a premium casual restaurant chain, but that does not quite hit it on the head. Similarly, you could call us a casual fine diner, but that's not quite right either. The truth is, Motto Motto was born in the kitchen of Australia's most awarded Japanese restaurant, Sono. We have redefined casual dining and set a new standard in food - the'Motto Motto Grade'philosophy by which we define ourselves, and the challenge we put forward to others.
This is your chance to experience 'more more' as a Motto Motto Owner.
THE NEW FRONTIER IN THE MODERN FOOD MARKETPLACE
With a passion for Japanese tradition, a head full of crazy-innovative business ideas and a desire to bring our'Motto Motto Grade'to the world of fast-casual dining, we have created a japanese inspired brand what you don't need to dress up for, but delivers the type of food you'd expect to see in a restaurant where a dinner jacket is dress du jour!
The'Motto Motto Grade'is the new standard in food. It is the philosophy by which we define ourselves, and the challenge we put forward to others to others. It is a cut above our competitors. It is casual dining reimagined. It is wagyu beef, sashimi grade tuna & salmon, it is 12-hour cooked ramen super broth.
Motto Motto Kitchens boast a contemporary, beautiful design to make casual dining pleasure. Our food features more premium ingredients, more unique products and more genuine quality without the 'high high' prices.
THE BUSINESS OPPORTUNITY
Motto Motto has won the hearts of Brisbane locals with a mix of traditional and modern Japanese or Japanese-inspired dishes.
You can own and operate your own Motto Motto Japanese Kitchen casual-dining restaurant in locations across Australia. As an Owner you will receive a wealth of support and training to guide you to success.
You will also benefit from a proven brand and a successful business platform. Motto Motto has a recipe for success! We serve traditional & modern Japanese favourites such as chicken teriyaki, ramen and chicken karaage curry.As well as exciting twists such as fries served with seaweed salt or matcha soft serve ice cream. The menu is unique, crave-able, genuine and is 'more' in every single way.
MORE
Our name says it all - more more. More quality, more care, more craft, more delicious...the list goes on. The concept of 'more is at the heart of everything we do. And we will never be happy with less.
QUALITY
We're passionate about the quality of our food and service. We strive for five-star quality in a casual environment- and near enough is never good enough.
UNIQUE
What we do, how we operate and what we create is unique - there is no one like us.
GENUINE
We build on tradition and passion to create something served in a real way with genuine care.
The Investment
Starting from $650,000 + BG + working capital
Length of franchise agreement is 5 + 5
Enquire to discover more about this opportunity.