Merlin Complete Auto Care Franchise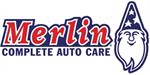 Merlin Complete Auto Care - Automotive Maintenance Franchise
As a franchisee, you will benefit from access to Merlin's proprietary technology and operating systems that have come to define our business
Territory Information
Location:

Atlanta
Liquid Capital:

$110,000
Other Areas Available

USA
Profile

MERLIN COMPLETE AUTO CARE franchises are now available in the USA.
Find out everything you need to know, including the cost to start this exciting auto care franchise in minutes here!
ABOUT THE COMPANY
Trusted for over 45 years and iconic in the Chicagoland area, Merlin Complete Auto Care is a leading full-service automotive maintenance and repair brand. We are part of the renowned Driven Brands family of automotive franchises, home to Maaco and Take 5.
Merlin is now looking for franchisees to expand across the US in the following states: MN, WI, IL, IN, MI, MO, PA, TN, KY and GA.
As a franchisee, you will benefit from access to Merlin's proprietary technology and operating systems that have come to define our business. Our franchisees and technology have a reputation built on putting customers and cars first.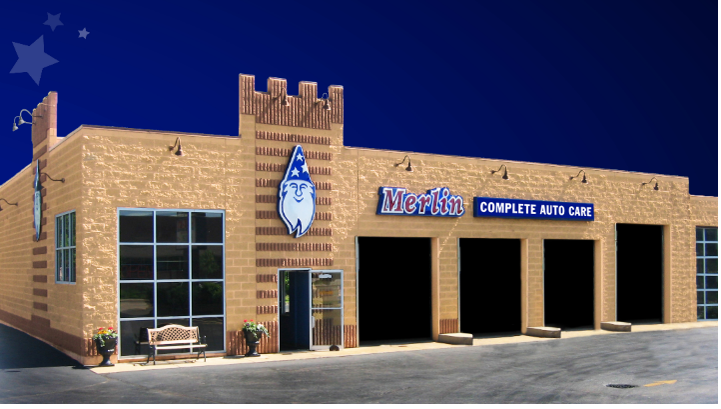 WHY CHOOSE MERLIN?
'Hit the road to franchise ownership!'
Many before you have discovered the proven Merlin franchise system. We believe that 'Life is better without car payments.' With Merlin, you will find yourself ahead of the curve in the auto repair industry.
WHAT DOES MERLIN DO?
'THE DRIVE FOR 200,000' – Merlin's proprietary maintenance program, which extends a vehicle's life to an unparalleled 200,000 miles and beyond, has ensured our reputation as vehicle longevity experts.
Merlin provides Tablet-based digital audits of each vehicle, including performed and recommended services. These digital audits provide transparency for your customers and accountability for employees.
BENEFITS
Management and Technical Training – Merlin provides an intense six-week study of essential management and technical facets of our shop operations that you will complete before taking possession of your shop. You will have on-going 24/7 online access to 100+ classes, a state-of-the-art training center and a dedicated operations manager.
Marketing Expertise – When your shop opens, you receive the support of a unique grand operating marketing plan to create public awareness and to establish a customer base to generate retail traffic. This is complemented by customized local call-to-action marketing, on-going chain-wide brand awareness and promotional marketing campaigns, all managed by our team of marketing experts.
Cloud-based KPI Dashboard – You will have data about your business at your fingertips with actionable insights on setting goals and improving performance. Our training will show you how to utilize this data.
Multi-unit Focus – Franchisees have access to Merlin's multi-unit development playbook, allowing you to grow an extensive portfolio of successful Merlin franchises. There are opportunities to own and control the entire territory in the right market, unlike other franchises.
Recession Resilient Model – Rain or shine, cars will always be prioritized and have the opportunity to be part of the booming $141B+ automotive aftermarket industry.
FRANCHISEE REQUIREMENTS
No previous automotive experience is required.
Net worth: $250,000
Minimum Liquid Capital: $110,000
Credit score: 675+