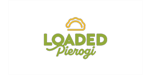 Loaded Pierogi - Food Franchise
Own a fully-loaded operation with Loaded Pierogi: A first-to-market restaurant bringing a new twist to comfort food favourites.
Territory Information
Location:

Moncton
Total Investment:

$299,000
Other Areas Available

Canada
Profile
LOADED PIEROGI franchises available in Canada
Loaded Pierogi is a first-to-market restaurant concept known for bringing a unique twist to traditional comfort food favourites.
ABOUT THE COMPANY
Our brand was founded by two classically trained chefs; two restaurateurs; but most importantly, two friends. It was this recipe of camaraderie, fun, and support shines through all the ingredients of the company – from head office to order counter.
Every dish has one thing in common: it's Loaded! Toppings like Buffalo chicken, hickory-smoked pulled pork, wild mushrooms, and crispy fried Brussel sprouts piled up on a canvas of classic potato & onion pierogi, crispy French fries, or creamy macaroni and cheese. The result is the ultimate Loaded Pierogi, Loaded Poutine, or Loaded Mac 'N' Cheese! From there, guests can load up on extra toppings and customize their dish however they like.
The slogan "Get Loaded" is more than just filling your plate. It's about getting the most from the Loaded Pierogi experience, as a guest, employee, or owner.
WHY CHOOSE LOADED PIEROGI?
Loaded Pierogi's team has over 50 years of combined food service experience and knows precisely what is needed to run a successful restaurant: efficient operations and low costs. With minimal equipment and inventory, our system is easy to learn and follow to run a seamless operation.
As a first-to-market concept, Loaded Pierogi is ahead of the curve in a crowded segment of the restaurant industry. Our unique offerings put us in a position with little competition and the ability to adapt to changing demands.
There are multiple revenue streams and restaurant styles to take advantage of including dine-in, take out, delivery, catering, and food truck capabilities – find a restaurant that works for you.
Loaded Pierogi offers a quick-service restaurant model (up to 20 seats) with an optional liquor license, as well as a high-volume, fast-paced food court model. Whether you're looking to purchase a fully operational Loaded Pierogi location, rejuvenate an existing space, or start a new build, our team has 30 years of rent/lease negotiation experience. They will help find the perfect location to suit your needs at the lowest price, including low start-up costs:
Complete turn-key sites starting at only $275,000
Convert an existing area into a Loaded Pierogi starting at $75,000
WHAT DOES LOADED PIEROGI DO?
Loaded Pierogi is best known for turning tradition into innovation. We were the first Canadian restaurant dedicated to topping-style pierogi, and have since brought that creativity to poutine, mac 'n' cheese, salads, and snacks.
Guests can always expect bold flavours, exceptional customer service, and the ability to customize their dish to get the perfect meal every time.
From our crispy Brussel sprout Caesar salad to our loaded deep-fried brownies, we cannot and will not stop at ordinary. If it's not fully Loaded, it's not us.
BENEFITS
Comprehensive training to prepare you to run your business
Minimal equipment, staff, and inventory is required with our systems
Low food and labour costs mean significant margins for your bottom line
Great purchasing prices under Loaded Pierogi's umbrella
Access to Loaded Pierogi's health benefits plan rates
Social media and website operated by head office so you can focus on your business
From location scouting and construction to ongoing support and development, we've got you covered!
TESTIMONIAL
"Being a first-time franchisee, it was hard for us to find out where to start. Loaded Pierogi provided us with all the support that we needed to open up our first restaurant franchise. They were always there at every step of the entire process. Honesty and innovation backed by experienced restaurant-industry veterans, set them apart from other franchise systems out there."
- Amir, Franchise Owner. 1379 McPhillips St. Winnipeg, M
FRANCHISEE REQUIREMENTS
Must complete franchise training
Must be self-motivated, driven, and ready to run your business
FINANCIAL INFORMATION
Turn-key locations starting at: $275,000
Franchise Fee: $25,000
Royalty Fee: 5% sales
Marketing Fee: 2%