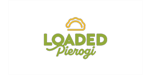 Loaded Pierogi - Food Franchise
Own & operate an innovative pierogi restaurant / food court in your area with Loaded Pierogi.
Finance requirements

Total Investment:

$275,000

Areas Available

Canada
Profile
Loaded Pierogi, founded in 2014 by two classically trained chefs and friends, brings a unique twist to a classic dish. We take a base of potato and onion pierogi and load them with an endless choice of toppings, like wild mushrooms, avocado, smoked bacon, and buffalo chicken.
For as little as $275,000, Loaded Pierogi offers three business models to choose from; Restaurant/Bar (20-45 seats), Quick Service Restaurant (up to 20 seats, with optional liquor license), and Food Court. Take advantage of dine-in, take-out, delivery, and catering opportunities as well as off-site events and food truck possibilities.
History
With the first location opening in Toronto's downtown core in 2014, Loaded Pierogi has found itself quickly becoming a sought-after restaurant both by patrons and owners alike.  Two chefs and friends decided to turn a traditional dish on its head and bring pierogi to the masses.  The concept is easy; start with a simple potato and onion pierogi, and let the fun begin.  Dishes come with unique combination of toppings, allowing for complete customization and higher customer spend.
Finances
Cost: Starting at $275,000 turnkey.
Store Design/Models
Become a neighbourhood hotspot and operate a fun gastropub with our Restaurant/Bar model. Customers can enjoy a selection of craft beers, premium vodkas, cocktails, and wine. This format is designed for a 20-45 seat restaurant.
Don't need a bar? Looking for low labour costs? The Quick Service Restaurant model may be for you!  This format is designed for takeout, a quick bite, and limited drinks (liquor license optional for canned beers), with space for up to 20 seats.
Our third restaurant model is Food Court.  The menu and food prep have been reinvented for high-volume fast-paced service!
Locations
Just like buying a new or certified pre-owned vehicle, you can either purchase an already fully operational restaurant, or we can find a location for a brand new build. We have over 30 years of lease and rental negotiation experience.
Training
Owners and/or designated managers (if not managing owners) must complete an initial training program, including 7 days onsite at one of our training locations and on-the-job training at your location for up to 14 days. This training is free of charge, though you'll be responsible for travel, living expenses, and wages of any staff in attendance.
Loaded Pierogi not only prides itself in delicious food, we stand confidently behind an easy-to-run system which yields low labour costs, minimal inventory, impressive margins, and great earning potential for owners!