Listen To Your Body Franchise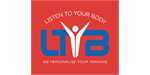 Listen To Your Body - Premium Health and Fitness Franchise
Generate between $8,000 - $15,000 per week in revenue with Australia's Premium Personalised Training Group.
Watch Video
Territory Information
Location:

Applecross & Surrounds, Perth
Total Investment:

Available on request
Other Areas Available

Opportunities throughout Australia.
Profile

Join Our Growing, National Boutique Gym Brand.
We have 17 LTYB Franchises in 4 states, 50+ trainers, 10K+ members, and specialize in the inactive market through tailored workouts. Enquire today!
About the Opportunity
We are looking Australia Wide for motivated, determine, passionate, fitness-minded people to partner with LTYB to help achieve our ultimate goal of bringing the LTYB experience to as many studios as possible.
The industry has a massive gap that we fill. The market has 3 choices, they can join a Group Training model aiming to keep up with the group, they can do it themselves at a gym or they can employ a PT for $200 per week.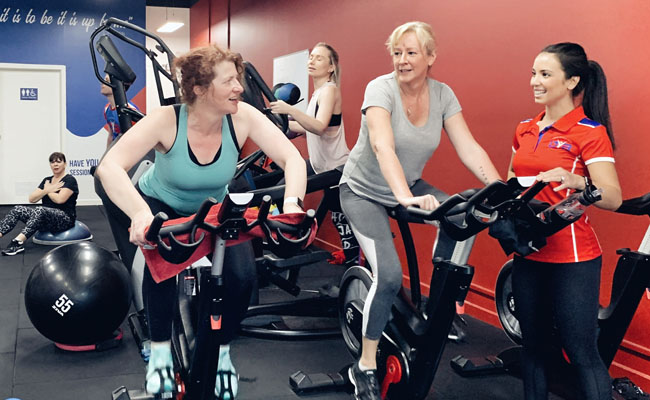 LTYB offers a Personal Training session within a Group that allows a member to access a Trainer, have their own plan within a community of like-minded people.
This allows LTYB Trainers to attract any type of members from never trained to elite fit.
This is how we have 91% average retention a month and convert over 80% genuine enquiries as we have removed all obstacles.
There are no contacts, no mirrors, no egos, fully supportive 140-200SQM Studios with First class Matrix equipment, and all the technology, support, and skills to help you grow.
Marketing Support
LTYB Franchise Partners receive all the marketing support required to run a thriving studio.
We offer full marketing support including years of Creative Assets designed by our In-House Graphic Designer, 9 National Marketing campaigns, full support and collaboration for your Local Area Marketing Strategy, and all the support required to launch your studio including proven Social media Advertising Campaigns, Video content, lead generating systems and strong proven sales systems and training to help you convert your leads.
Training Provided
Your Personal Development (PD) starts with a thorough, clear Franchisee Induction program to ensure you hit the Grand opening a LTYB Systems expert.
You and your team will complete multiple training modules on our Operations platform pre-open and then receive 10 Site visits in the first year to deliver further training.
Key areas are systems, PT Delivery, Marketing, Sales, HR, Safety, Compliance, Finances, and Communication.
LTYBHQ also run regular up-skilling to the entire network and educate weekly through our platform.
Length of Agreement
Please note in our agreements, we have a friendly 13-page document with no harsh terms. $0 Renewal Fee, $0 Legal fees, $0 Transfer Fee, $0 Marketing fees, Royalties are % based so reflect our partnership.
Who qualifies through our 5 step process?
Great people that can access $100K-$150K capital, motivated to be top of the class in their community and aligned to our values of Passion-Commitment and Professionalism.
Skills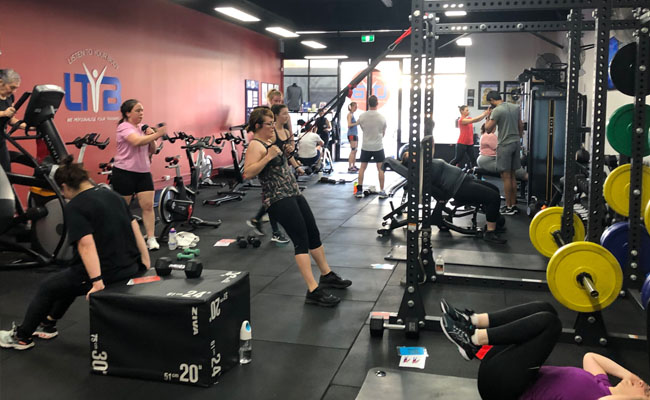 LTYB studios thrive with our 4 key success drivers.
Great PT team
Sales skills
People management
Business Acumen
We provide full support for these 4 success pillars, however, any pre-existing skills are an advantage.
LTYB Owners do not need to be a PT and have proven to be very successful in developing a strong PT team, managing the business through following systems, executing strategies, and driving membership sales and retention.
If you think this sounds like you, we would love to hear from you.
History
LTYB was founded back in 2001 by current CEO Ben Fletcher. After 8 years of 1 on 1 with close to 20 Personal Trainers, 400+ members, it is was time to revolutionise PT by trialling the new Group PT Concept out of the Affluent area of Strathmore in 2008.
The model instantly took off and was booked out in a short time with members travelling from all over Melbourne.
In 2013, LTYB trialled a Franchise model which thrived immediately.
Fast forward to today, we have 17 Franchises, multiple in the works and growing.
Videos
17 February 2020

Learn more about what we do here at LTYB.
22 March 2019

LTYB Training Session
Learn more about the LTYB franchise opportunity in this video.