Jomsom Staffing Franchise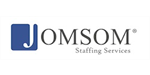 Jomsom Staffing - B2B Services Franchise
Don't miss out on this incredible opportunity for growth and success.
Territory Information
Halifax
Other Areas Available

Canada
Profile
JOMSOM STAFFING franchises available now in Canada
ABOUT THE COMPANY
Jomsom Staffing is a franchise opportunity that offers a range of staffing solutions to its clients. We provide full and part-time resources to businesses of all sizes and individuals on a temporary, temporary to permanent and permanent placement basis using our franchise partner network.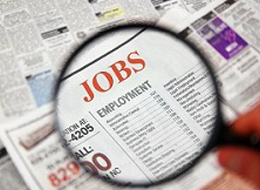 A Jomsom Staffing franchise operates as a scalable service, business-to-business opportunity in one of the top ten fastest-growing industries in the U.S, with tremendous potential for sales-driven growth.
People are the force that drives Jomsom Staffing, which is why we give franchise owners, employers and job seekers what they want: choice, flexibility, and efficiency.
Our goal is to make every Jomsom Staffing franchise successful through building long-term relationships with clients, candidates, and franchisees such as you! Our proven business model and unique system will leverage your skillset as an owner and help you stay focused on what's important, while we do the rest.
We wish to become an asset to local employers and job seekers nationally as we "Partner for Success".
Don't miss out on this incredible opportunity!
WHY CHOOSE JOMSOM STAFFING?
If you enjoy building client relationships and selling business services, then owning a Jomsom Staffing franchise may be the key to your success and happiness.
You get to be your own boss and control your income potential while never being alone due to our constant support. Starting your own staffing company is a fantastic opportunity for self-growth and success.
WHAT DOES JOMSOM STAFFING DO?
A Jomsom Staffing franchise is an exceptionally versatile opportunity: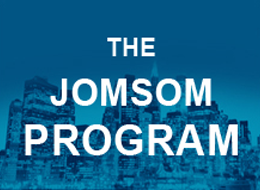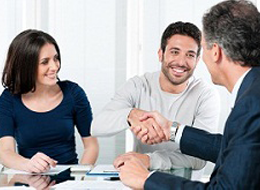 A large and vital market in a changing employment landscape
Recession-resistant business model
Low start-up investment
Home-based
State of the art technologies
Generous franchisor support, along with shared inventories and relationships
Ongoing support (operational, sales, recruitment, marketing, back-office)
Access to corporate clients (national clients)
Access to operational manuals, procedures and other business materials
Scalable model (easy to replicate and operate under Jomsom guidelines)
Quick build-out & start-up
Hands-on, detail-oriented training program
Targeted marketing program and promotional assistance
Attractive fully protected territories
Highly motivated franchisor
Much more!
BENEFITS
Recession & season resistant
Low investment & quick start-up
Lucrative business
Evergreen business – government & economics
A balance between personal & work life
FINANCIAL INFORMATION
Franchise Fee: $40,000
Minimum Investment: $100,000
Minimum Liquid Capital: $80,000