Instant Imprints Franchise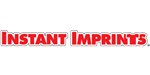 Instant Imprints - Printing Service Franchise
Instant Imprints is a fun, full-service promotion, marketing & visual communications company.
Territory Information
Milton
Liquid Capital:

$125,000+
Other Areas Available

Canada
Profile

Dynamic & profitable INSTANT IMPRINTS franchises available now!
INSTANT IMPRINTS  franchises across Canada are waiting to be snapped up.
ABOUT THE COMPANY
Instant Imprints  is a fun, full-service promotion, marketing & visual communications company. We help customers get noticed everywhere, in every way, with over 1 million items available. We can place a logo or message on just about anything!
Our services include:
Custom T-shirts
Embroidery
Signs & banners
Promotional products
Print services.
Franchise locations are locally owned and operate in their community, and our franchisees are full of unique ideas on how to promote their customers. Ours is a high demand business that also allows you and your team to exercise your creative side.
We offer customers top quality and value, combined with the personalized attention-to-detail that only dedicated local image experts can provide.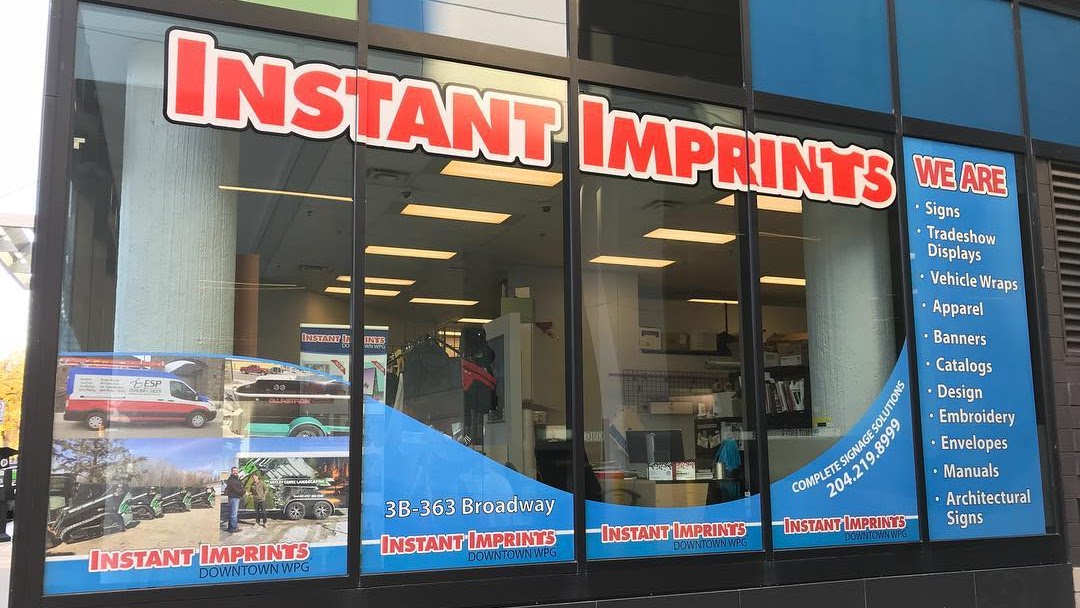 WHY CHOOSE INSTANT IMPRINTS?
Instant Imprints  is a well-established franchise business and positioned for continued growth. It provides visibility marketing and promotional branding solutions, driving multiple revenue streams and high percentages of repeat accounts.
The business gives each franchised unit access to proprietary and proven systems to enhance performance and expansion.
Each franchisee will have an excellent opportunity to grow their cash flow and achieve a substantial ROI through high gross margins.
Large, protected area with a large business clientele.
Multiple Revenue Streams.
Family-friendly business hours, Mon to Fri, 9 - 6; Sat optional.
National franchise with strong marketing, training and support.
WHAT DOES INSTANT IMPRINTS DO?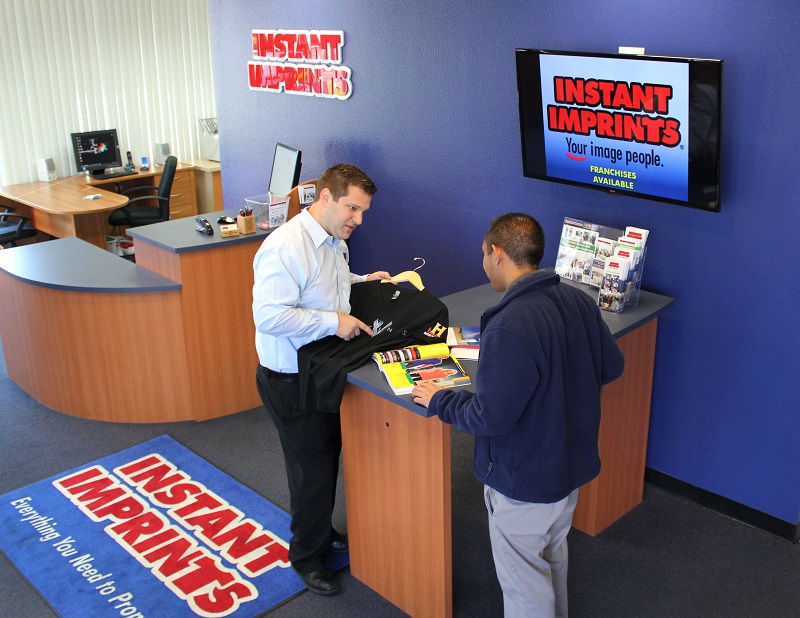 Instant Imprints  has the expertise to help our customers create and select the best promotional solutions for their business, school, team, club, organization, non-profit, etc.
Customers can see and touch our range of apparel, hats, bags and all manner of personalized promotional products, signs, banners and more! Our local showrooms are filled with samples for our customers to browse through:
On-site production
Comprehensive range of promotional products and services
Product knowledge and expertise
Branding solutions
Helping local brands maximize their promotional potential.
Our focus is on our commitment to meet all the basics of customer service to create an experience that will ensure people keep coming back:
Ready on time
Job done right
Products when you need them
Quality imprints
Timely communication
Competitive prices.
BENEFITS
Instant Imprints  offers everything a business needs and everything you could want from your work lifestyle. We offer our Franchisees exceptional operational support, a dynamic Sales Development and Business Management system, all required cornerstones to grow a successful, high-margin business.
This lifestyle-friendly business offers different business models, capable of accommodating any ownership dream, big or small.
Our franchise system is built on a network of vendors, customers and franchisees. Clients come to us when they want to be more visible to their customers. We create that visibility in five different ways:
Branded apparel
Signs & banners
Custom T-shirts
Promotional products
Print services.
With a combination of webinars, seminars, newsletters and national conferences, we keep our network fully updated and informed on research, development and ongoing promotions.
We believe in solid franchisor/franchisee relationships with open communication, mutual trust, clearly defined rights, obligations, and a dedication to long-term success.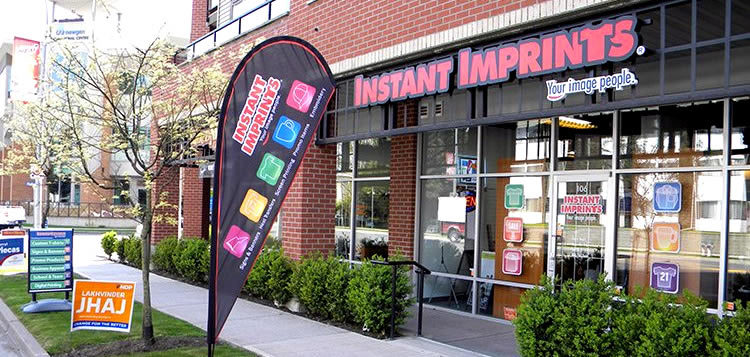 FRANCHISEE REQUIREMENTS
Individuals with an entrepreneurial spirit and a drive for business ownership.
Outgoing, willing to network and engage with customers.
Solutions-orientated, problem solver, hard-working.
Action-oriented.
Strong commitment to excellent customer service.
A positive attitude that likes to solve problems.
Comfortable with a dynamic, ever-changing environment.
Being a business leader in your community.
Enjoy operations, marketing and having fun.
Team builder with a positive attitude!
TESTIMONIAL
"Instant Imprints is an exciting opportunity and offers the right driven individual a chance of a lifetime to grow their business exponentially."
Chuck Sawyer, Area Franchisee, RALEIGH, NC
"One of the greatest parts about owning an Instant Imprints franchise is the amazing customers you work with on a regular basis."
Bill Allen, Are Franchisee, O'FALLON, MO
FINANCIAL INFORMATION
CANADA – $155,000-$265,385 (From FDD). This includes everything needed to open the doors (working capital extra)
Costs vary based on location, size, optional equipment, landlord allowances, lease vs. buy on the equipment, package, etc.
Minimum Liquid Capital: $125,000+
Net Worth: $350,000+
Good credit: 650+