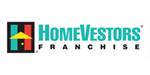 HomeVestors - House Buying Franchise
Start building your property portfolio and developing positive equity with a HomeVestors franchise.
Territory Information
Bakersfield
Franchise Fee:

$32,000
Profile
HomeVestors franchises available now in the USA
Build wealth fast, start building your property portfolio today. Find out everything you need to know, including the investment to start this house buying franchise here!
ABOUT THE COMPANY
HomeVestors is an exciting opportunity to buy houses at deep discounts from motivated sellers. Every day, these sellers call our franchisees from our "We Buy Ugly Houses" brand. We advertise across the nation with direct mail, internet, billboards and other outdoor media and TV, meaning the business comes straight to you.
Franchisees determine the number of calls they take and the houses they acquire by how much advertising they contribute to the local council. Franchisees work together and share the leads pro-rata, so there isn't competition among them. They cooperate with one other, share resources and even buy houses from each other from time to time. This gives you the best of both worlds: you independently run your own business, but you have all the benefits of being in a more comprehensive network of fellow franchisees. Rather than competing with one another, our franchisees act as mentors to one another, sharing vendors and advice.
HomeVestors franchisees generate income and also significant wealth by holding cash-flowing rentals. On top of this, HomeVestors also provides 100% financing for the purchase and rehab of houses.
The HomeVestors business model builds on a foundation of responsible business practices and high ethical standards, which our franchisees embody. All of the HomeVestors independently owned and operated franchises are receive central support with mass advertising support. This includes our nationally-recognized "We Buy Ugly Houses®" brand, proprietary home evaluation and content management software, in-depth knowledge of the industry, and financial resources.
WHY CHOOSE HOMEVESTORS?
We Get It. You Want a Business. Not a New Boss.
That's fine by us because we're not looking for employees. HomeVestors franchisees run independently owned and operated businesses. We believe that in this line of work, people are at their best when they find the approach that works best for them. We don't dictate when to work, where to work, or what to work on. Instead, we offer resources, guidance, and support so that our franchisees can succeed in their own way.
We guide and support our franchisees by pairing them with Development Agent mentors. These are other local franchise owners who have found success and want to share their expertise with new franchisees.
They know what it takes, and they're there to pass on their knowledge of the nitty-gritty day-to-day details you can't learn except by having done it. At HomeVestors® Corporate, we're here to help you as much or as little as you like. You can call us every day to chat and ask advice or call us once a year to tell us everything's still rock' n' roll on your end.
WHAT DOES HOMEVESTORS DO?
When you become a HomeVestors business owner, you aren't buying a job; you're building a portfolio of properties, developing positive equity, and ultimately creating a new life for yourself.
Not only can investors sell a rehabbed property, they can also rent it out, potentially creating a stable flow of revenue for years or decades. When it the time comes for retirement, rental properties are a great way to keep the money rolling in.
BENEFITS
Buying houses is a fantastic way to make money and build wealth quickly by holding rentals.
Buying homes from sellers who are in challenging situations is a great way to help others in need.
Buying homes our way works in every kind of market; hot or cold we get deals done.
FRANCHISEE REQUIREMENTS
A HomeVestors franchisee:
Must have sales skills and be good at connecting with people. They love getting to know customers and helping them with tough life situations. The personal touch makes all the difference.
Our best candidates are "hunters" not "farmers".
Must be patient and focused, accepting of building a pipeline and doing big-dollar deals having large cash flow swings.
Our best candidates take real pleasure in serving other people in need.
TESTIMONIALS
"I believe we're perfectly positioned as HomeVestors® franchisees to capitalize on opportunities because we have the contacts. We have established title company relationships. We have established relationships with the municipalities. But, specifically, we have relationships with contractors – they love to work with us. They know us and we know them. That's the bottom line."
Sami Abdallah, Detroit Franchise Owner
"Honestly, that's one of the advantages of being in the HomeVestors® family – having a kind of big brother to look over you who's as interested in your individual success as you are. In truth, you have a lot of big brothers at HomeVestors that you can lean on, learn from, and get educated by. That's why, after talking with them, my wife and I knew that owning a franchise was right for us. It was our ticket to do this big. After all, we weren't leaving our corporate salaries to go small."
Eddie Gant, Houston Franchise Owner
"This franchise is special. We hold ourselves to a very high ethical standard and we have a very supportive internal network. You don't find that just anywhere. The fees I pay are totally overwhelmed by the benefit I get out of this system – they are far greater than the cost. If you're thinking about investing in a HomeVestors franchise, I'd recommend doing your homework, your due diligence, and, most importantly, making sure that you want to be an entrepreneur. These are small businesses, after all, and operating them can be challenging. But at the end of the day, HomeVestors is worth it."
John Holman, Atlanta Franchise Owner
FINANCIAL INFORMATION
Financial Fee: $32,000
Minimum Investment: $120,000
Minimum Liquid Capital: $120,000