Fingernails2Go Business Opportunity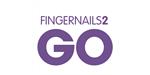 Fingernails2Go - Digital Nail Art Vending Business Opportunity
Fingernails2Go's Digital Nail Art Vending Opportunity is here. Nail art in seconds with Fingernails2Go's new vending kiosk.
Watch Video
Finance requirements

Total Investment:

$29,995

Minimum Investment:

$2,995

Areas Available

Business opportunities are available worldwide.
Profile
The first of its kind in the vending industry, nail art at the touch of a button
Fingernails2Go is revolutionizing the nail art market. Become part of our journey with the new nail art vending Kiosk.
The Business
Fingernails2Go have introduced to the market our newest, fully automated, nail art Kiosk utilizing HP print mechanisms and cartridges. This latest creation is designed to offer customers a truly unique and personalized nail art experience in an unattended setting. Customers simply pay for a kit and follow the instructions to print personalized nail art onto their nails or onto sets of acrylic tips.
Fingernails2Go have worked closely over the last several years with HP's Specialty Printing Solutions division to produce high quality, safe and reliable nail art printers, utilizing cosmetically compliant inks for the commercial sector. The fully automated Kiosk has been specifically designed for shopping centers and many other high-footfall locations. Combining technology and beauty, our nail art vending Kiosk is the perfect passive revenue generator.
Customers can browse the built-in library or upload their own images using the Fingernails2Go App. When they are happy with their selection, they can purchase a kit containing all they need to print their designs either directly onto their nails, or onto sets of acrylic tips. On-screen instructions and the Kiosks auto-size software make this a simple, straightforward process, with printing taking as little as 5 seconds per nail.
The Fingernails2Go App allows customers to browse the library at home so they can pre-select and customize their images to reflect their mood, fashion sense or even just to feel special with a one off individual design.
Who are we looking for?
The Fingernails2Go Nail Art Vending Kiosk is perfect for people looking for an additional revenue stream. Ideal for shopping centers, strip malls, sports stadiums, theme parks and much more
Why choose us?
No specialised training
Innovative and exciting concept sure to draw attention
World's only regulatory compliant Nail Art Printer, approved by HP
High demand for nail art
Low cost, high profit margins
Patented safety features
2 Years Warranty
Generate up to $50k in gross revenue from 6 square feet
Finance available
Pre-approved locations for you to choose from
White glove delivery and installation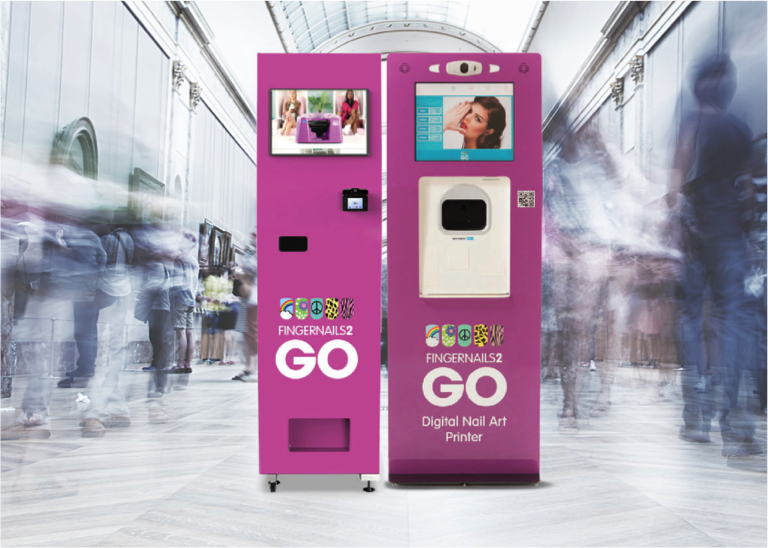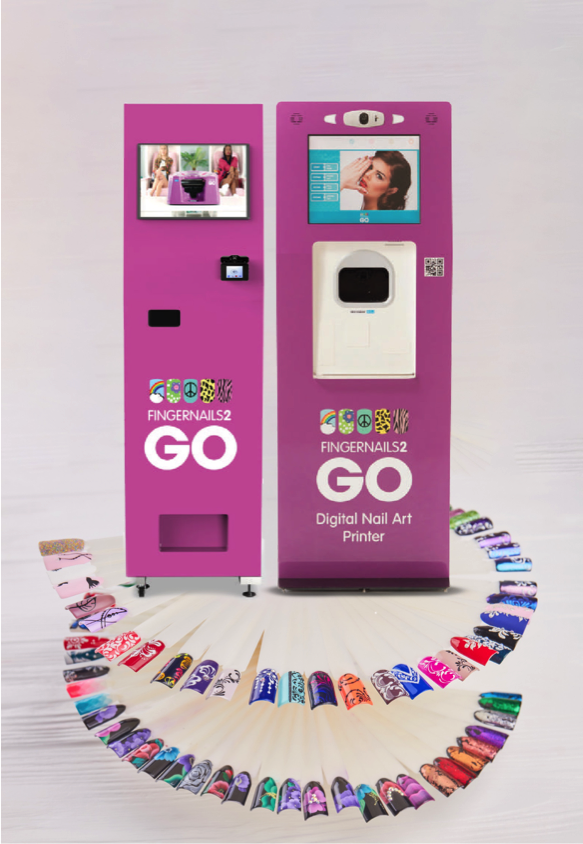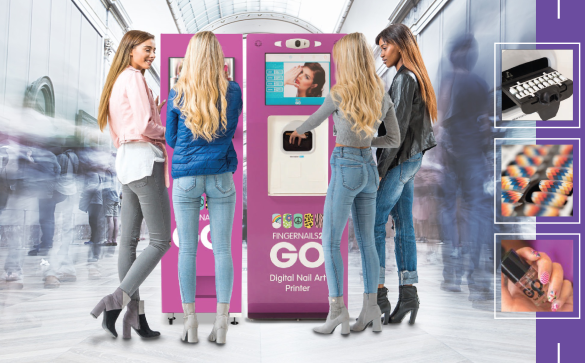 Videos
Fingernails2Go, in partnership with Digital Media Vending International are proud to announce the launch of our Vending Kiosk.