Delightful Desserts Franchise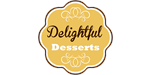 Delightful Desserts - Food Franchise Franchise
Learn more about joining this unique and independent, quality dessert and coffee brand.
Territory Information
Location:

United Kingdom
Total Investment:

£80,000-£100,000
Other Areas Available

Wordwide
Profile
Welcome to Delightful Desserts!
The Delightful Desserts concept started in 2015 and has gone from strength to strength with strong brand recognition in the Midlands and surrounding areas. We are a unique and independent, quality dessert and coffee brand. Providing an unforgettable eating experience for all customers with dine in and take-away options.
The feedback from customers has been extremely positive and crucial for our growth, we are now at 24 stores with locations in the UK and Holland, with aggressive growth still on the cards for 2020 and beyond.
What exactly do we do?
At Delightful Desserts, we make your dessert dreams come true.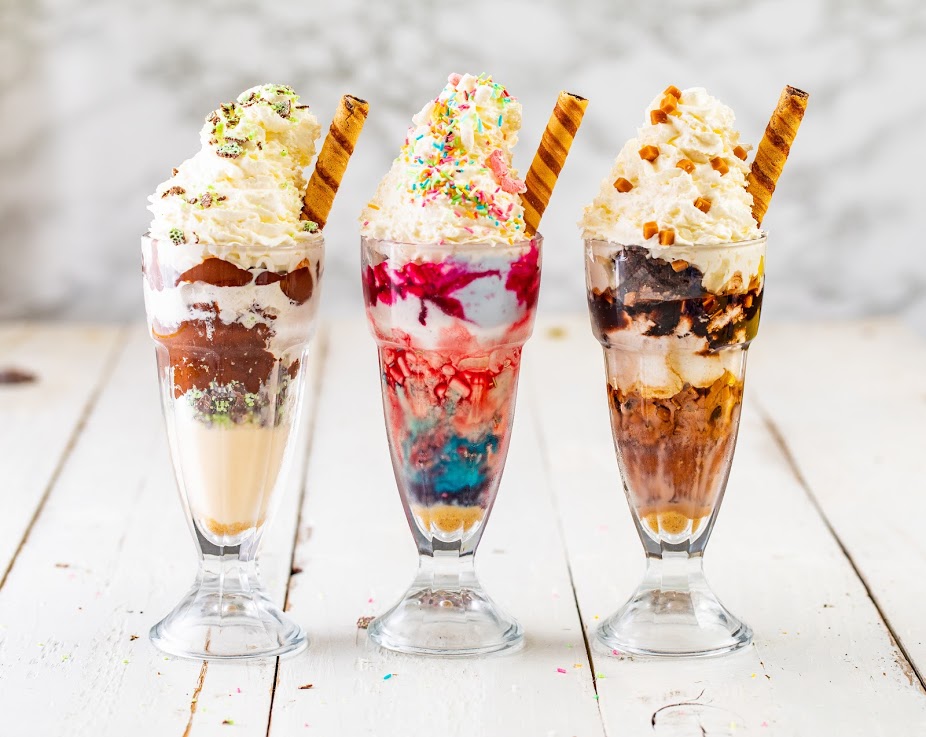 From creating freshly made great tasting desserts including, large American waffles, sweet crepes, hot gooey cookie dough and sensational sundaes just to name a few. Great tasting coffee is really important to us, our 100% Arabica signature coffee beans roasted to perfection, specially made just for us is an outstanding tasting coffee.
Our cake range is often raved about! Our customers love our succulent cakes, especially coupled with our signature coffee! Our Extra Indulgent range is sure to make your mouth-water, our popular Chocolate Peanut Butter Stack is in constant demand, as are our cheesecakes ranging from flavours such as salted caramel to cookie dough.
This could be all yours when you open a franchise with Delightful Desserts. We will provide you with all the tools and support you need to make your business a success. We are the perfect place to visit for families, couples, parties, special occasions and to celebrate special moments with loved ones. Once you join the Delightful Desserts family, you work for yourself but not by yourself.
Our business model caters to everyone who wants to be a Delightful Desserts franchisee, we have models that cater to your budget and requirements, from Concession, Express, Café and Restaurant.
Our dedicated building team and direct buying power of equipment for multiple sites means our store fit out costs are the most competitively priced. Our multiple stores mean huge bulk buying power and our savings are passed down to you the franchisee.
What does the franchise package provide?
As a franchisee you will get extensive support in opening and running your store, which will include:
Location – The right location is critical to the success of the business. We offer help in sourcing suitable premises at the best rates possible; we will also be keen 

to set you up in a territory where we see an opportunity for your business to succeed.
Build Assistance - We design the layout of the business and select the right contractors to do your build out, as well as making sure you get the exact mix of furniture and equipment you need to maximize the efficiency of your initial investment.
Marketing – Marketing and promotional support from our in-house marketing team.
Finance – Banks are more likely to provide funding for a recognised Franchise Business like ours than a brand new start-up. We have our own contacts that we can get you in touch with to help you secure funding, if required.
Training – We will provide you with all the training required on how to drive your business forward, manage your team and teach you the skills to ensure your business in a success.
Lower Risk –Starting a franchise business can prove far less risky than a traditional start up business venture as you have the backing and support from the other franchisees and stores.
Purchasing Power –The combined bulk buying power of our franchise network has helped us secure discounts with suppliers. Low costs on products equate to bigger margins and profit for you.
Brand Awareness – Operating under a trusted brand gives you a huge advantage over the competition and the best chance of success.
Proven Success

– A business model that is proven to work for others can give you the confidence that it can work for you also. By following the systems outlined by us you follow in our footsteps and your new business benefits from the experience of an established enterprise.

Be In Business For Yourself, Not By Yourself

– It's your business, we are just there in the background as your support and guidance.
The business currently operates in many locations around the UK and Holland, please refer to our website for a full list.
We will always consider any location that the franchisee wants to open, by working together and our on-going support, we will find the location best for the franchise. The headquarters is office based in Dudley, however the franchisee will be based in their chosen franchise location.
Finances
When you open a franchise with Delightful Desserts, it isn't a one size fits all solution. Every one of our franchises are different and therefore the overall investment required to open a Delightful Desserts franchise can vary.
The franchise fee is completely dependent on the type of franchise you open, the smaller the franchise, the smaller the fee. The overall build costs can also change depending on the location and building, if more work needs to be done in the building, the higher the cost.
However, we do offer help in sourcing suitable premises at the best rates possible; we will also be keen to set you up in a territory where we see an opportunity for your business to succeed. We will also conduct geographical reports of certain territories so we can outline a location that is best for your business to succeed in.
An example of prices for initial costs are below:
Café (build costs approx. £90k)
Restaurant (build costs approx. £150k)
To find out more about our models please contact us for a brochure
Who are we looking for?
With 24 stores open in 24 months, Delightful Desserts is quickly becoming the most established and popular brand in the UK. This is due to the fact we are affordable, approachable, and our facts and figures show success.
With targets to open over 50 sites by 2020 both nationally and internationally, now is the ideal opportunity and time to join the delightful journey, and become a part of the UK's most exciting franchise on the market.
Do you have what it takes to be a Delightful Desserts franchisee?
You don't need any previous business experience, in fact, you don't even need to know how to make a crepe! We're looking for individuals with a passion for completing something from start to finish and is willing to put in the work to make it a success. When you open a franchise with us, you are joining our franchise family and becoming your own boss! As we always say "when you join our family, you are working for yourself, but not by yourself."
To join our franchise family, you will need to be:
Self-motivated
Organised
A people's person
Professional
An effective leader
Possess entrepreneur qualities
Dessert lover (preferable, but not necessary)
We are committed to building a successful franchise network and are looking for franchisees who can commit 100% to the franchise. Its hard work, but it's a lot of fun too! Who can resist working with scrumptious desserts all day!