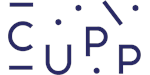 CUPP - Bubble Tea Franchise
Exciting Bubble Tea brand CUPP is looking for entrepreneurs throughout the UK like you!
Territory Information
Location:

United Kingdom
Franchise Fee:

£15,000
Profile
A Business Built On Passion – CUPP Bubble Tea Are Expanding Across The UK
It began in 2009 when the soon-to-be founders of CUPP were working on the island that brought bubble tea to the world: Taiwan! After falling in love with the nation, its people and culture, we thought about how exciting it would be to bring part of that life back to the UK.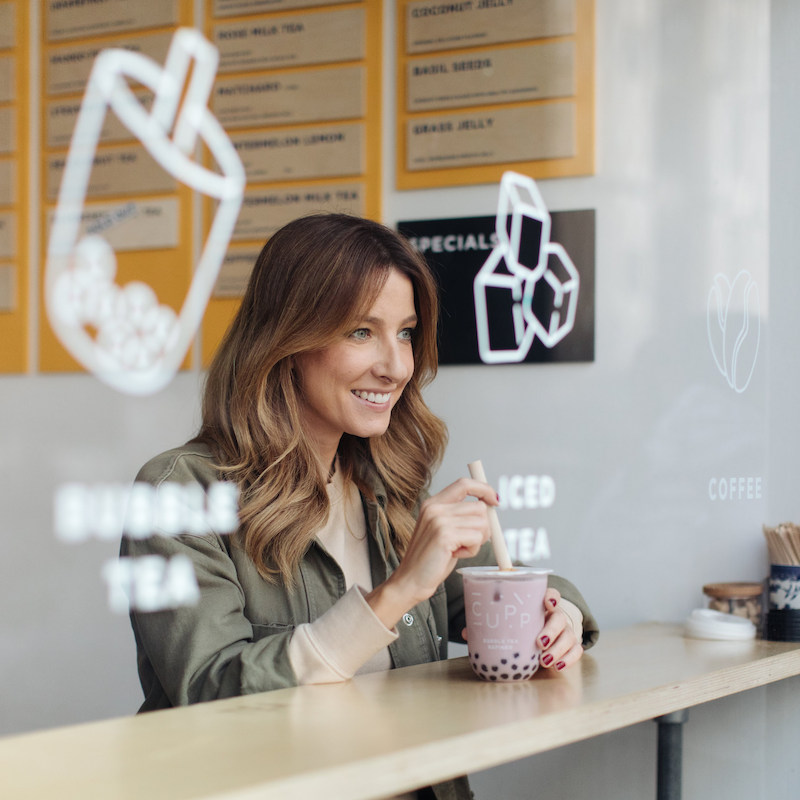 They spent their days sampling Taiwan's wide range of bubble tea shops, small vendors, bubble tea franchises and even tea growers in remote parts of the island. The CUPP founders learned about the origins and techniques of bubble tea, training in a small independent tea shop in Kaohsiung to understand this famous drink.
CUPP launched in Bristol in 2012 with a vision to be a premium brand and make the tastiest, healthiest bubble tea. We started in a converted Citroen H van we named Pearl, after the famous bubble tea ingredient: tapioca pearl. We toured around music festivals, events and street food markets across the UK.
Within a year, it was time to swap Pearl for a larger unit. We decided on a converted shipping container! Later that year, we won an award at the nationally acclaimed SCEPTRE Awards for our unique and innovative bubble tea café.
We continued to attend music festivals, including Glastonbury and Wilderness. Our success soon saw us take a second bubble tea shipping container to the festival fields! Today, we run multiple CUPP stores across the country, selling our teas from shops, shipping containers and kiosks in shopping centres.
Bubble Tea Refined
Our tagline says it all. We have spent 12 years perfecting our recipes, so they are healthy and authentic. Ours is a business built on passion. We always aim to continue learning how to evolve and grow the brand for the good of everyone involved, including you.
CUPP is a sophisticated but fresh brand, and we intend to stay that way. We love our kiosks and buildings to have a perfect blend of industrial, clinical, authentic and original features to create something 'CUPP like'.
We recognise that though the brand is the same, each franchise has its requirements. The CUPP brand is suitable for a variety of entrepreneurs. Our kiosks and cafés are flexible in terms of scale.
We want you to take on the challenge of running your own business but with the full support and backing that comes with the CUPP brand. You work for yourself, but you also work with us.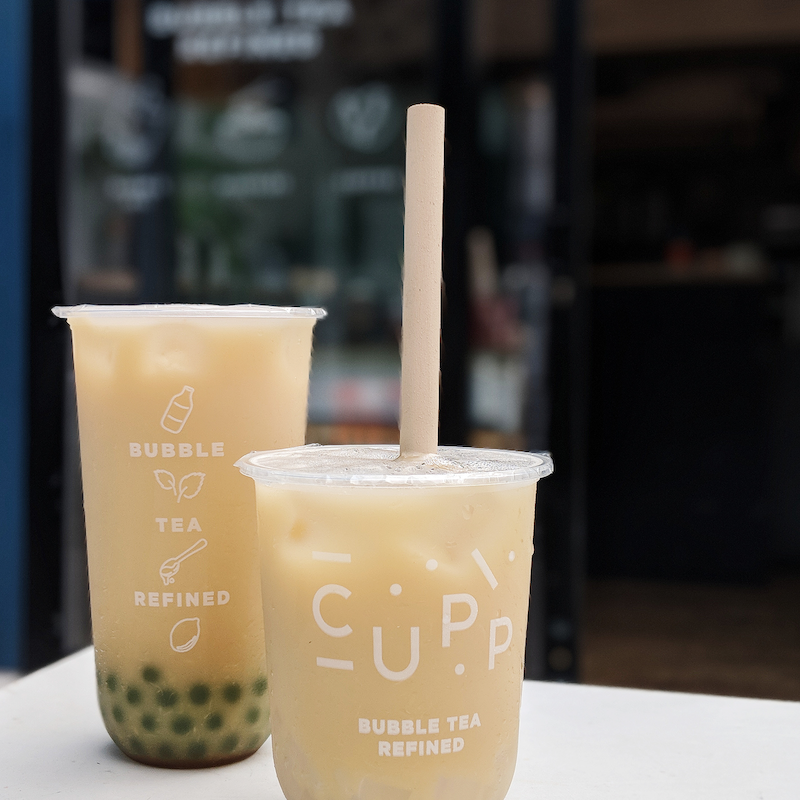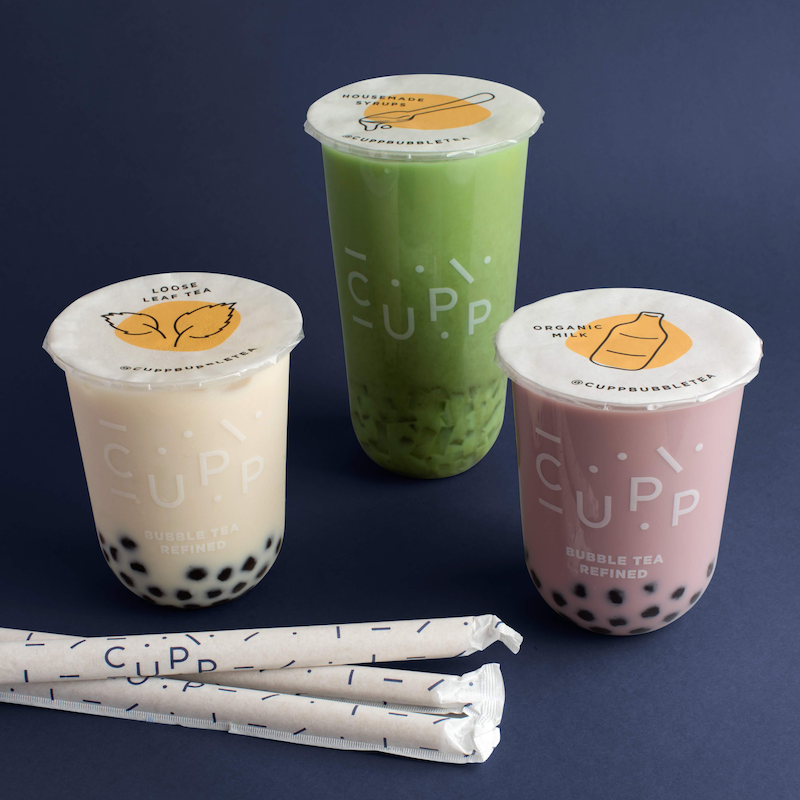 What Does CUPP Do?
Many people share a common misconception that the term 'Bubble Tea' comes from the chewy balls in the bottom of the drink. In fact, bubble tea (also known as pearl milk tea, boba tea, boba milk tea and bubble milk tea) is a term given to a wide variety of fruity and milk infused beverages consisting of tea, milk and chewy tapioca pearls or other toppings shaken together to form a bubbly foam. Bubble Tea is served iced or hot, making it an all-year-round beverage.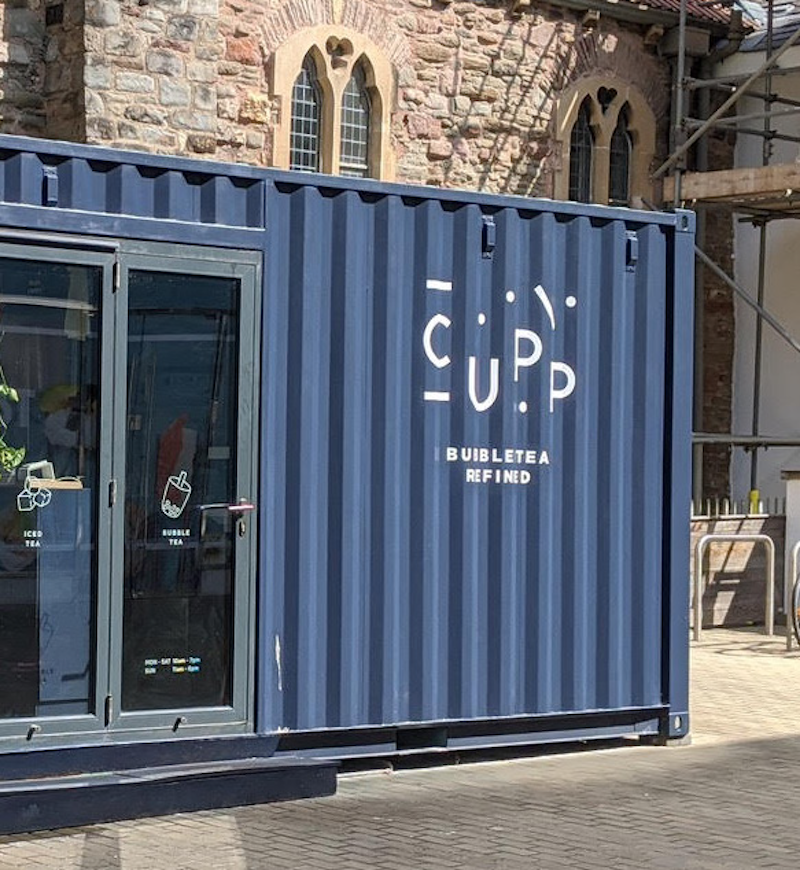 Bubble Tea first appeared in the 1980s and has only grown in global popularity. The 'drink that you chew' is now a phenomenon in the UK, but the market is young compared to other regions like South-East Asia and North America.
CUPP is a premium brand built on the unique approach we take to making Bubble Tea. Our ethos is to use only the best and freshest ingredients and make the healthiest bubble teas on the market. To do this, we produce our own real fruit purées and syrups by hand in our centralised production facility.
We use quality loose leaf tea, organic milk, premium milk substitutes and fresh fruit and produce for flavouring, making us unique in the UK. We are pioneers and want to improve the bubble tea industry, which is plagued with cheap nasty ingredients like fructose and artificial sugary flavourings and powders.
We have created a brand on our ethos with attractive store designs in unique express café/bar environments.
Franchise Benefits
CUPP is a pioneering business that appeals to a wide demographic
You'll be part of a franchise network that makes you the boss of your business but will never leave you on your own – you get all the support you need when you need it
Dedicated support for site selection and retail design
Local marketing advice and strategy development using our experience in marketing
Franchise seminars, performance conference calls and training meetings
Access to CUPP central supply chain distribution and discounts
82% theoretical GP on products
Indicative annual turnover of £150,000+ in year one
CUPP manufactures a large proportion of fruit syrups and flavours in our central production facility
Visits from Head Office
Ongoing operational assistance, including operational store surveys, periodic refresher training, and training on any new product launches and support
Strong social media presence and customer retention
Access to relevant metrics and reports
You can expect Deliveroo sales of up to7-10%
70+ stores secured and opening over the next 3-5 years. Our franchise expansion plans are bold and exciting
Financial Requirements
Franchise Fee: £15,000
Turnkey kiosk operation: £50,000