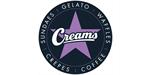 Creams Café - Café Franchise
Join Creams an opportunity to bring top-quality ingredients, a unique menu, and store-produced gelato throughout the UK
Territory Information
Location:

Scotland
Franchise Fee:

£15,000
Total Investment:

£150,000 - £350,000
Liquid Capital:

£150,000
Other Areas Available

UK.
Profile
Creams franchises seek entrepreneurs for UK expansion and beyond
ABOUT THE COMPANY
The UK's favourite dessert parlour!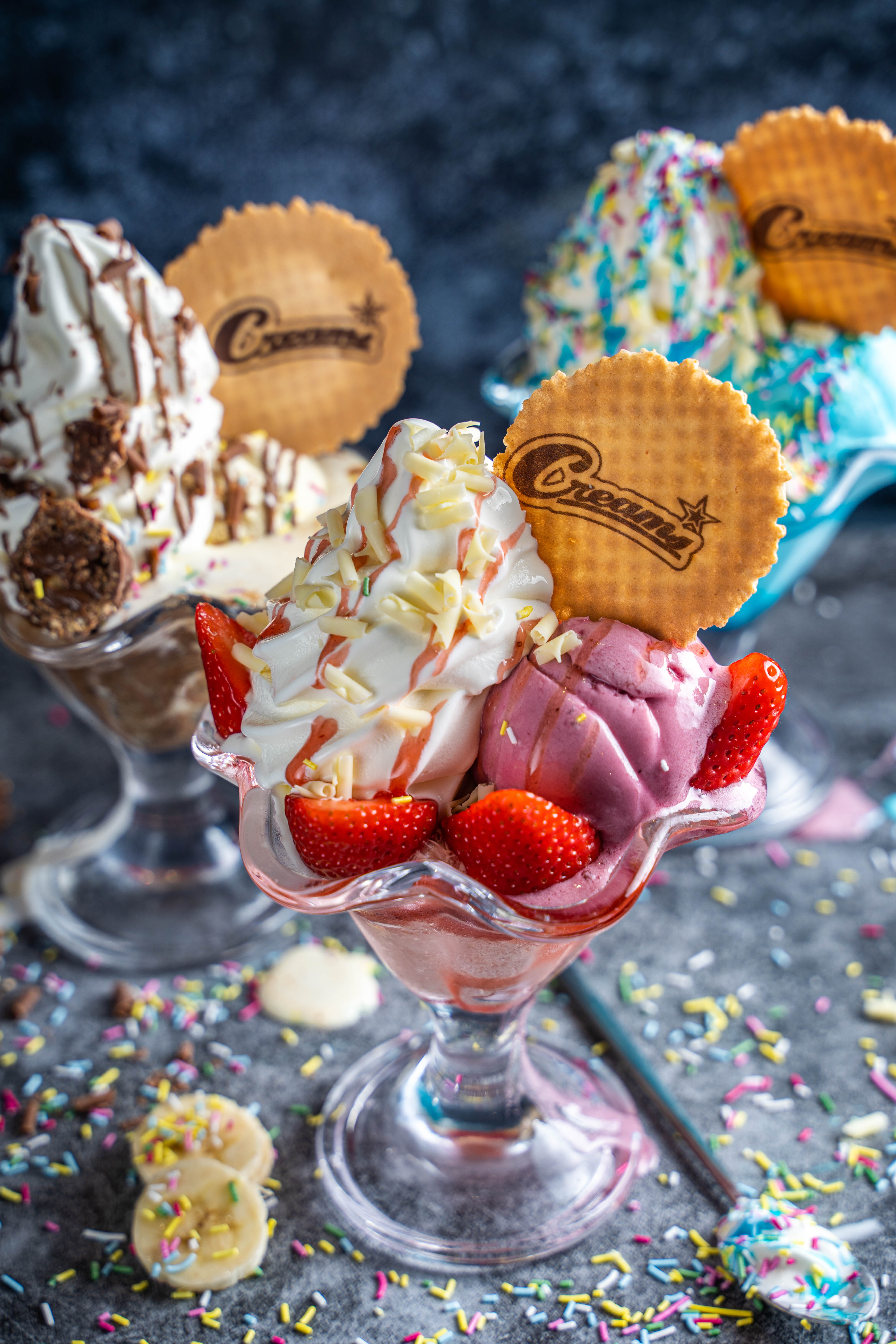 Creams was founded by Balal Aqil and Adam Mani in 2008. Today, we're the UK's leader in the dessert market, with around 100 stores across the country.
We have always focused on bringing quality not just to our products but also our customer service. From the moment each customer arrives up to when they leave, having eaten in or with a takeaway, we want their time at Creams to be more than just 'fine,' or 'serviceable.' It's about creating an experience they will want to repeat with friends, family and loved ones.
Desserts aren't just about food; they're about fun. That's what Creams aims to be for everyone – including you! Our mission is to deliver that "WOW" factor with every interaction or interface. We want to convert customers into Fans.
WHY CHOOSE CREAMS?
'High Growth Company of the Year, 2018' [nominee] – UK Private Business Awards
'Shortlisted Rising Star of the Year, 2017' – UK Private Business Awards
'TOP 10 Most Loved Eating Out Brand in the UK', 2019 & 2020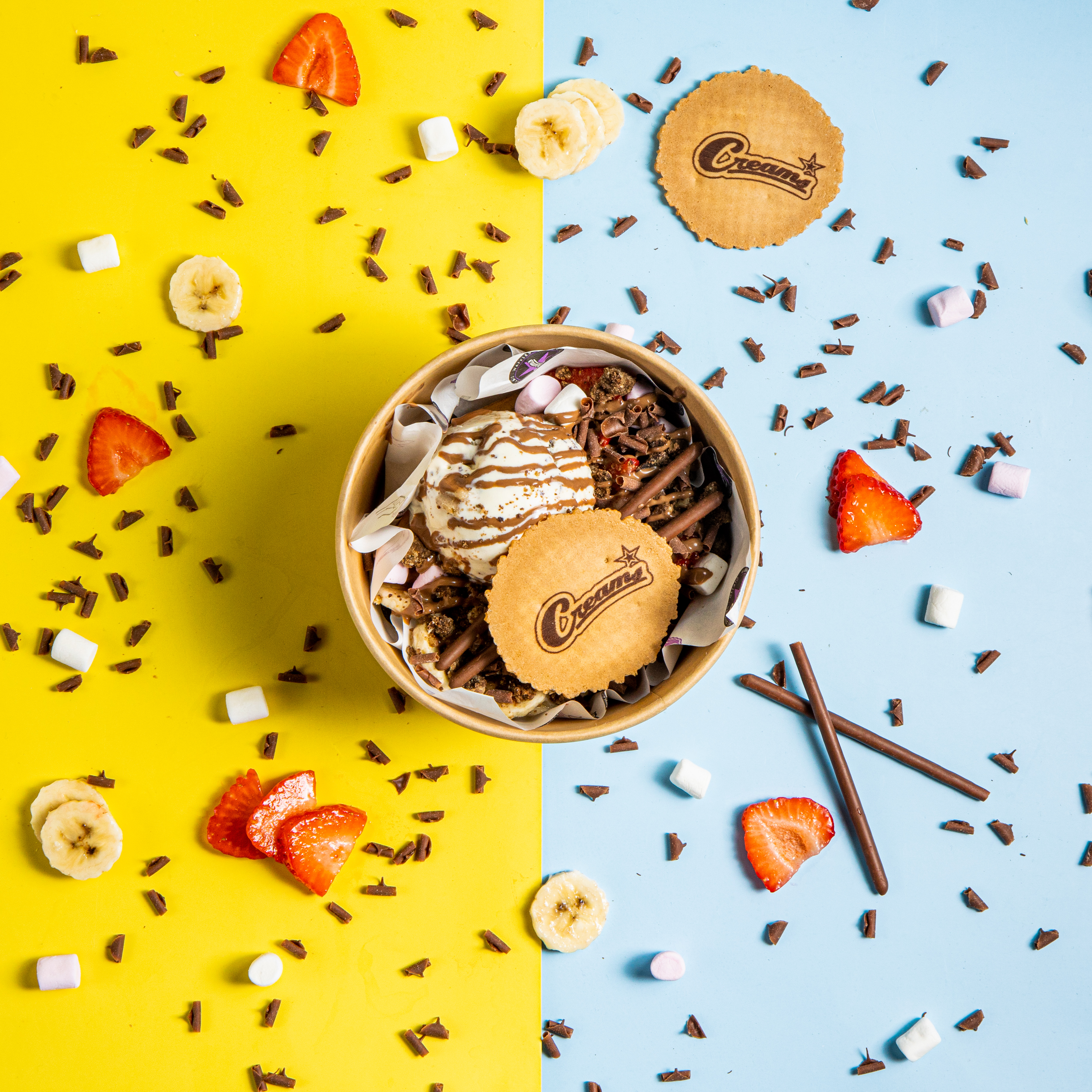 In 2020 alone, we served 5 million customers. That's 50 million scoops of our delicious gelato and 8.6 million milkshakes!
That same year, Pistachio Holdings acquired a majority stake in our business, allowing us to take things to the next level as we aim to expand across the UK… and beyond!
We Brits love our desserts. In 2018, we spent £1.3 billion on cakes and £1.4 billion on ice cream. That's an increase of 26% from 2013. The Dessert Sector is going through its highest growth rate in the Fast Casual dining market. Creams is already riding this wave of demand and offering you the chance to become a franchisee with our growing brand.
Most of our stores are franchised, so you'll be in good company. With the support of Creams behind you, you can run a business and be the boss but never worry about unexpected challenges or obstacles. You have the help of our network with you all the way.
Through our strategic marketing and local initiatives, we have made the Creams name attention-grabbing and fully recognised. The customer demographics show that we over-index with teenagers, students, young professionals and families with kids and teens. This brings a vibrant, energised atmosphere to our stores, which is infectious and encouraged as part of the Creams experience.
WHAT DOES CREAMS DO?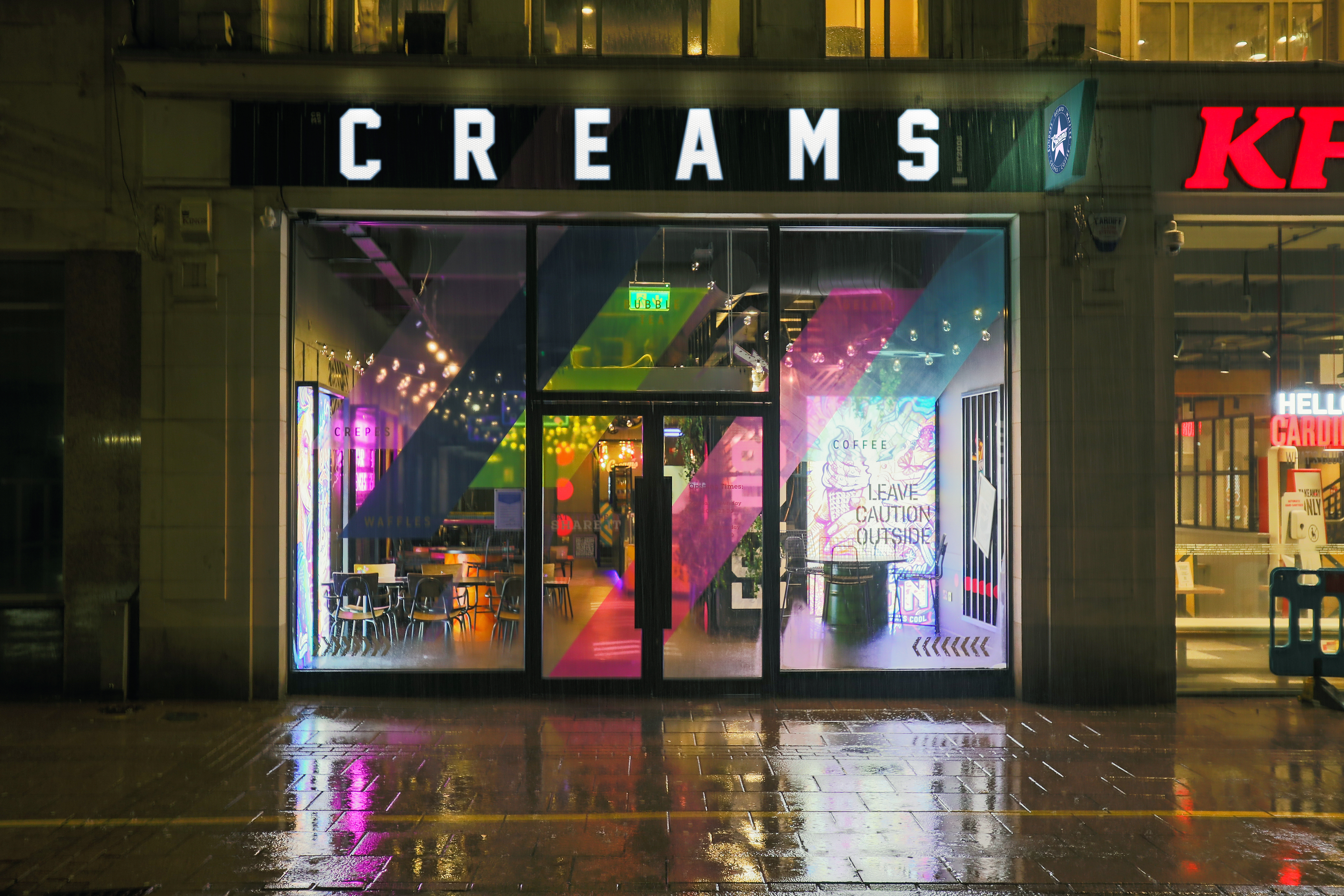 Our stores offer the unique Creams menu and a customer experience that is second to none. Whether people want to eat in, click-and-collect or get a takeaway, we provide a wide range of fantastic foods prepared in an engaging, theatrical style.
When you become a franchisee, we are there to provide everything you need to attain success from day one. From training and finding a location to a complete turnkey shop-fitting and opening day, we are committed to helping you build a career that makes you an independent entrepreneur with ongoing support from a successful franchise network.
Creams markets the brand brings the top-quality ingredients for all its products, has its own unique menu and produces all its gelato here in the UK.
BENEFITS
The UK's favourite dessert parlour
UK-manufactured gelato using the finest quality ingredients
Product innovation enabling Creams to be first to market
A turnkey solution for the design, building and delivery of every Creams store
Four training centres across the UK to train and coach franchisees and their management teams
Strong social media presence tens of thousands of followers on Instagram and Snapchat, as well as a strong presence on Facebook giving us an online reach of over 87 million
Comprehensive eLearning and operational manual
Marketing expertise Creams Academy – Training Excellence Centre Pre-opening and ongoing support
Dedicated business manager
HR department to help with recruitment and employee compliance
Digital advancement and Innovation
Multi-unit opportunities for ambitious franchise partners who want to develop a multi-site operation
FINANCIAL INFORMATION
Investment:
The full Creams experience: Dine-in, takeaway & offering delivery service.
Investment: Approx. £250k.
Smaller café experience: Dine-in, takeaway & offering delivery service.
Investment: Approx. £120k - £150k.