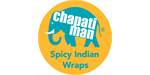 Chapati Man - Master Franchise
A fantastic festival and event catering master franchise opportunity that brings award-winning spicy Indian wraps to the world.
Finance requirements

Total Investment:

Available on request

Areas Available

Internationally
Profile
CHAPATI MAN GOES INTERNATIONAL

BOOMING MASTER FRANCHISE OPPORTUNITY!
Chapati Man, the London based festival and event catering business is proud to offer a fantastic Master Franchise opportunity that brings our award winning spicy Indian wraps to the whole world.
Chapati Man have recently pulled off a major deals in selling the Master Franchise rights for Sri Lanka, London and New York.
Chapati Man was created by husband and wife team, Chris and Andrea Rai in back 2007. The idea came from Chris taking left-over curry in a wrap to work, which soon evolved into the Chapati Man concept. We started our journey by selling Spicy Indian Wraps at major music festivals and events in the UK.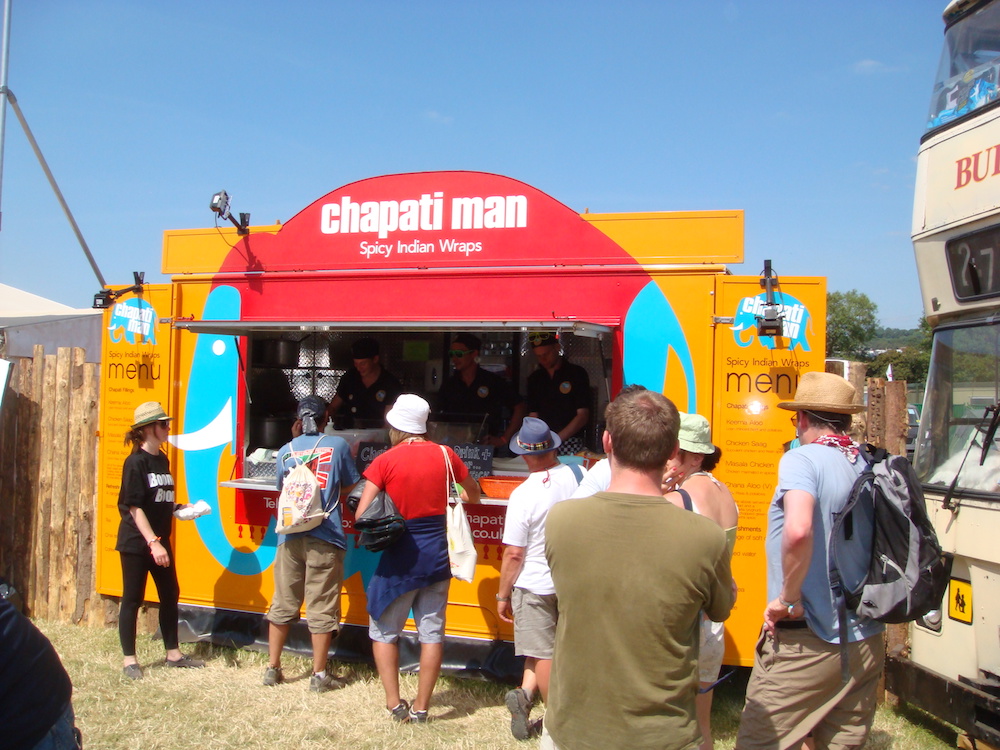 We are now mainstay at festivals and events such as Glastonbury, Bestival, Camp Bestival and the British Grand Prix.
Our vision was always to change the way we eat Indian food in the UK from a sit-down meal to tasty, hot and easy-to-handle fresh food on the go or at your desk and we feel that Chapati Man has achieved this.
After eleven consistently successful years, we now see a natural transition from a single trailer to a 'herd' of franchised Chapati Man trucks and Chapati Man fixed kiosks and shops.
Having extended our fan base from all the major UK music festivals to the London street food scene and into the chiller shelves of major multiples such as Morrisons and Waitrose, we feel its the right time to bring our freshly prepared 'festival-style' wraps to the rest of the world.
Why Chapati Man
Our Quality wrap range
Our range of wraps are all about quality ingredients and an authentic Indian taste. We have a small but targeted menu of well-tested favourite fillings, which means great taste every time.
Brand exposure
Customer footfall at festivals and events over the past 11 years is over 5 million – these people have seen Chapati Man – our brand is out there.
Our reputation
has grown considerably over the past 11 years as an outstanding event caterer. Over this time the Chapati Man product and brand has caught the imagination of the consumer and has become increasingly popular with a growing customer base.
Our locations
Our mobile food trailer allows us to operate in different profitable, high-profile locations which means we optimise convenience for the customer, rather than the other way around.
Our great service
We love serving our customers and we can say with some certainty that they love our great food and service because they come back for more on a regular basis.
The Chapati Man brand
resonates with a broad spectrum of consumers but especially young adults who tend to be driven by convenience and strong branding – a perfect fit for the food-to-go consumer.

Chapati Man have recently pulled off a major deals in selling the Master Franchise rights for Sri Lanka, London and New York.
Chris Rai (the owner and founder of Chapati Man) believes this a 'huge coup for the Chapati Man brand and concept', saying "It's the next logical step to take the brand from a national level to a worldwide audience and is yet another exciting step in the already hugely successful, Chapati Man journey.
For information on availability and pricing, please contact us by completing the form below.