Camden Town Brewery Franchise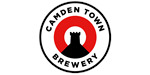 Camden Town Brewery - Food & Alcohol Franchise
Born under the railway arches in 2010, Camden Town Brewery's beer is never pasteurised, for a fresher taste and is proud to be the UK's best
Territory Information
London
Franchise Fee:

£20,000
Profile
CAMDEN TOWN BREWERY BEER STOP franchises are waiting for you across the UK
CAMDEN TOWN BREWERY BEER STOP franchise is seeking franchisees who are ready to carry the brand forward.
'We want beer to be better.'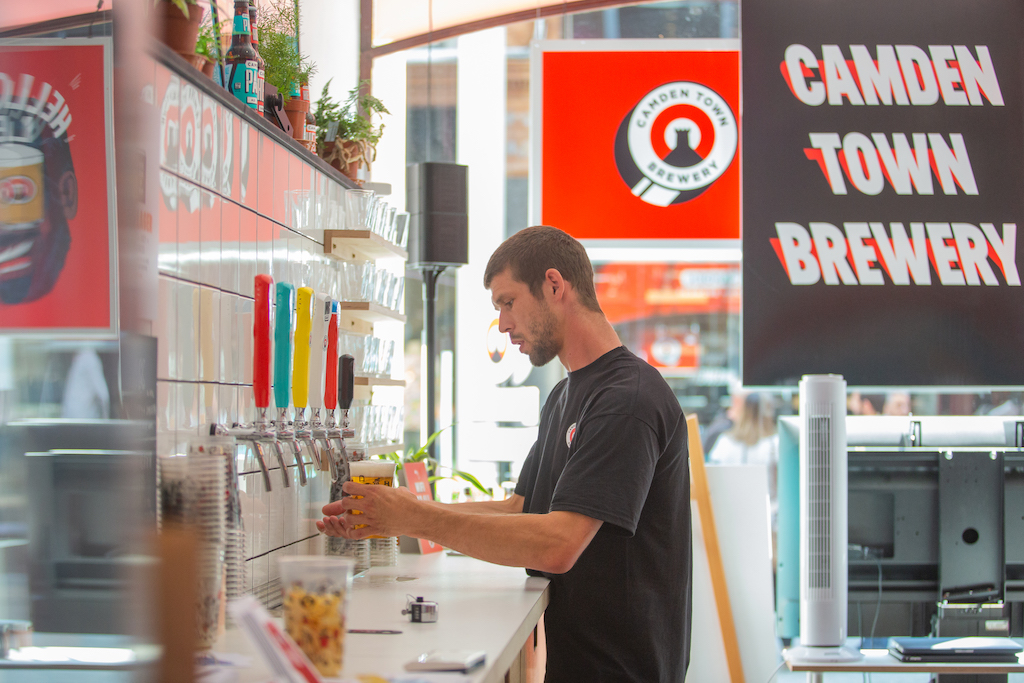 WHY CHOOSE CAMDEN TOWN BREWERY?
Born under the railway arches in Camden, Camden Town Brewery has been brewing in London since 2010. Since then, everything from the taste, finding the best ingredients and using the best brewing kit to the way our beers look and how we talk about them has been what makes us stand out. We're here to spread the word of really great beer and make it available to all.
Ours is never (ever!) pasteurised for a fresher taste. From the ingredients in our beer and brewing process to our conscious packaging and iconic glassware, we aim to challenge ourselves to be the best in class when it comes to the perfect serve and freshest taste.
Camden Town Brewery produces the No.1 and No.3 craft beers in the UK: Camden Hells and Camden Pale Ale. Camden Town Brewery is uniquely positioned in the beer market, filling an important place between mainstream lagers and overly complex, inaccessible craft. In addition to this, Camden Town Brewery grew over 50% in the off-trade market between 2019 and 2020. Our brand demonstrates momentum, with strong results across key metrics like brand power score, brand awareness, and penetration. Camden Town Brewery also has the support from being owned by the largest brewery globally, AB-InBev.
Camden  Town Brewery's power score grew in 2020 and is higher than its market share, indicating a strong consumer pull for the brand. We are poised for growth because consumers want our product more than they can get it. Additionally, in 2020, Camden Town Brewery's brand awareness grew from 63% to 68.5%.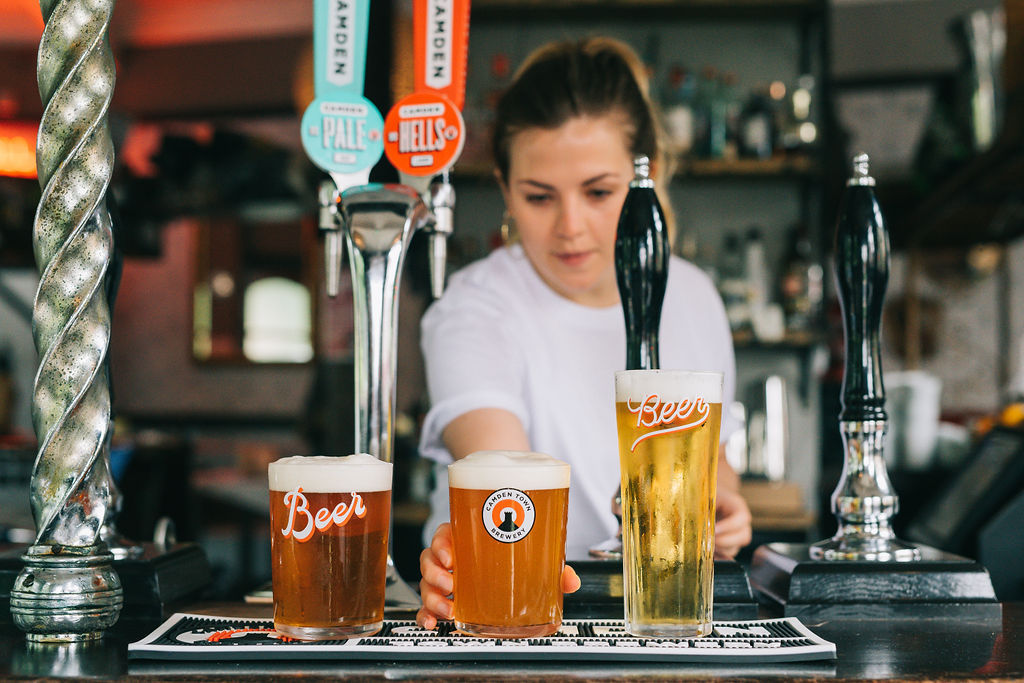 We want to improve the beer experience on offer to consumers – with cold beers to enjoy at the bar or on the go, along with handy packaging and giftable options. Ideal for high traffic locations, Beer Stops will be the go-to beer pit-stop. As sister franchises to the brewery beer hall in Kentish Town, Beer Stops are nimble but pack just as much punch.
There are two Beer Stop franchise concepts:
1) The mini-pub is a laid-back lounge with 22-25 seats highlighting draught beer, square slice pizza, and merchandise.
2) The kiosk model offers six seats at the bar serving limited draught, grab-and-go warm food such as sausage rolls, and off-trade style packaged beer and merchandise.
Design inspiration for both concepts was taken from the railway arches stretching across our brewery and beer hall in Kentish Town.
ABOUT AB InBEV, CAMDEN TOWN BREWERY'S PARENT COMPANY? 
AB-InBev has built a global direct-to-consumer business, including an extensive retail footprint and suite of omnichannel digital products. We've tested and selected the best enabling technologies for our franchisees, such as inventory management, labour management, Point of Sale, etc. We have a track record supporting and growing profitable franchise businesses globally.
Once you become our partner, our team will be invested from Day 1 to help you succeed.
We provide you with support in:
Long-Term Planning
Real Estate
Unit Design
Construction
Training
Marketing
Operations
Purchasing
Assortment
Logistics
P&L management.
Your bar will be regularly visited by our team to offer ongoing support and, most importantly, take on your feedback to continue improving our offering. We actively measure franchisee satisfaction, averaging above 80% globally. We are dedicated to providing a best-in-class franchising programme. Being the world's leading brewer is only possible through the team of Cicerone®, beer experts, and dispense technicians that we have ready to train your staff.
WHAT DOES CAMDEN TOWN DO?
We're building a lasting company by brewing beer and a brand that continues to bring people together now and for years to come.
With centuries of brewing experience, we've seen countless new friendships, connections, and experiences built on a shared love of beer. Everything we do drives us towards our dream of bringing people together for a better world.
We take results and progress personally. We're motivated, consumer-obsessed changemakers who constantly push for the best.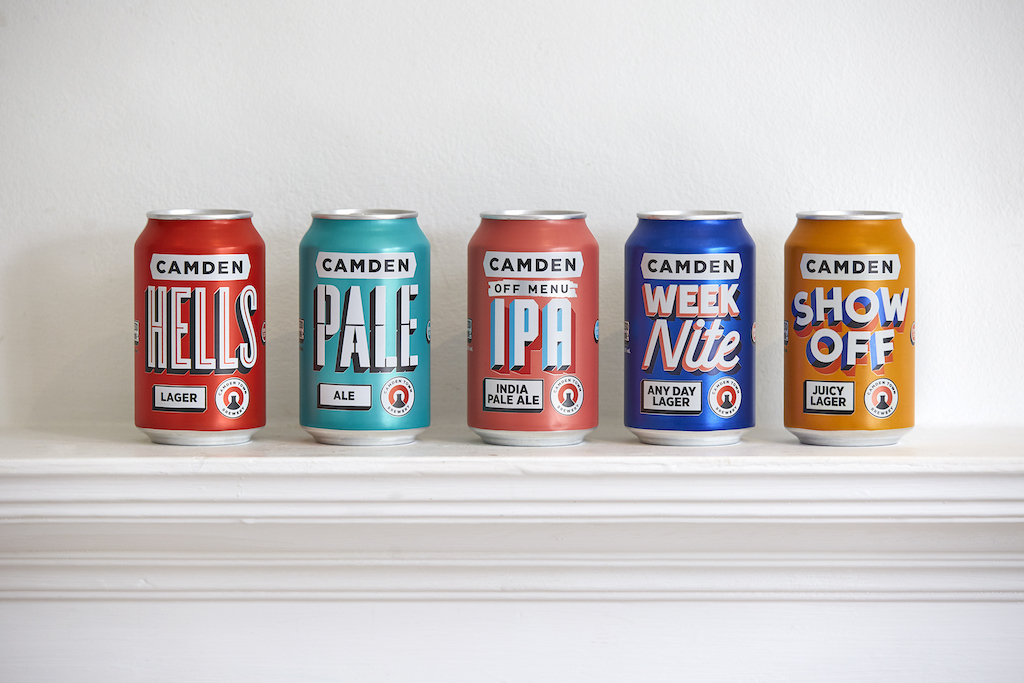 BENEFITS
1) In 2020, AB-InBev spent $6.8 billion on sales and marketing efforts. We have teams of colleagues dedicated to building our brands and connecting with consumers.
2) AB-InBev operates 9,000+ retail units worldwide – spanning formats, geographies and brands - bringing huge global operating experience to your franchise.
3) AB-InBev is the single largest brewer in the world. We are the beer experts, and we bring this expertise to your team. In 2020, we won 237 beer awards: 93 bronze, 72 silver, and 72 gold medals at major international competitions.
4) We innovate with the customer first, and we bring these innovations to our franchisees. For example, we use a custom-built digital flywheel for our retail business, including capabilities like mobile order & pay, pay at table, loyalty, etc. We have a team that continue integrating and improving this digital product.
5) Our 10 Principles are what drive us forwards. Each one is built on ownership, informality, transparency and meritocracy. We set ourselves stretch targets, and we are never completely satisfied with our results. We will bring our zero-complacency, high-achievement attitude to every franchisee.
FRANCHISEE REQUIREMENTS
Our ideal franchise partner embraces our culture into everything they do – including demonstrating a sense of ownership, never taking shortcuts, and having the dream to expand regionally. We want passionate, well-funded entrepreneurs to share our vision.
Culture Fit – The AB-InBev 10 Principles guide our teams and partners every day.
Brand Focus – Passionate leadership dedicated to delivering exceptional brand experiences for guests every time.
Proven Experience – Hospitality experience required. Franchise experience desirable but not essential.
Infrastructure – Dedicated, experienced management team, including support functions either in-house or contracted. Dedicated legal advisor required.
Local Expertise – Knowledge of and experience with local laws, licensing, and real estate
Financial Health – Strong credit history, access to the necessary capital funds, and a willingness to invest for ten years.