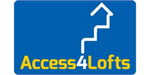 Access4Lofts - Home Improvement Franchise
Join a lucrative van-based business opportunity installing loft ladders, hatches and boarding!
Watch Video
Territory Information
Location:

York
Other Areas Available

Opportunities available in England, Wales and Scotland.
Profile
A lucrative van-based business opportunity installing loft ladders, hatches and boarding!
A warm welcome to Access4Lofts from directors Graham, Lindsay and Tim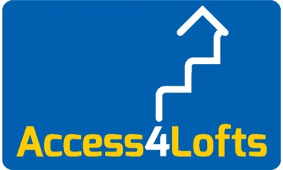 "Our business opportunity is simple, refined and proven. We have all operated successfully as franchisees ourselves, so we know exactly what support you will need to grow your Access4Lofts business to the size and scale of your ambition. How long that takes is totally up to you – we are here and committed to supporting you throughout your entire business journey." – Tim Brown, Co-Founder

Our franchisees have chosen two distinct approaches to building their Access4lofts businesses and you can too, depending on your personal situation, ambition and work-life desires:
1. OWNER-OPERATOR
Proven to generate £120K+ sales with 40%+ net profit within 24 months.
Complete one job per day over a four-day week, spend the fifth day on business development. Work around your other life commitments.
To become a successful Access4Lofts owner-operator you need:
to be great with customers.
some basic DIY competence.
to follow the proven system.
the ambition to grow your business.
2. MANAGEMENT BUSINESS
Proven to generate £300K+ sales with 35%+ net profit with two staff.
The franchisee works on developing the business, employing and managing fitters that do the majority of the installation work.
To build a successful Access4Lofts management business you need:
to be a great communicator.
ideally some management experience.
ambition to grow a multi-van business.
extra finance to invest in your team initially.
How much do I need to invest?
An initial investment of £29,950 + VAT is required to setup and establish your new business. We will provide you a detailed breakdown of where this money is spent, rest assured it is far better value than starting up on your own as an independent!
As a franchisee, you will receive completely tailored ongoing support to help you on your path to reaching your goals. If you are practical, we support you on the business side and if you have business experience we train you on the practical side.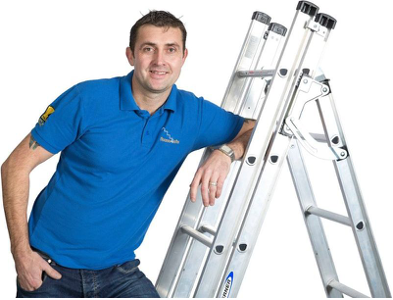 "The support I get from Access4Lofts is second to none. The easy to use systems allow me to concentrate on the installations with being bogged down by all the admin and the marketing support brings me in a constant stream of customers." – Phil, Access4Lofts Preston
Do I need to be a DIY expert to run an Access4Lofts franchise?
You do not need to have DIY skills or any professional training. During the included training course, you'll learn everything you need to know about installations. Previous franchisees have been from the building sector as well as unrelated sectors like retail and accounting.
You will need to have a basic understanding of DIY, but the extent of your knowledge does not have to be far-reaching. If you are concerned about your lack of experience, get in contact with the head office to ask specific questions.
You need to be in reasonable physical health to do the installs. Top physical shape is unnecessary, but your work will require handling power tools and going up and down ladders.
Access4Lofts has owners in their twenties all the way to their fifties - your age is not an issue.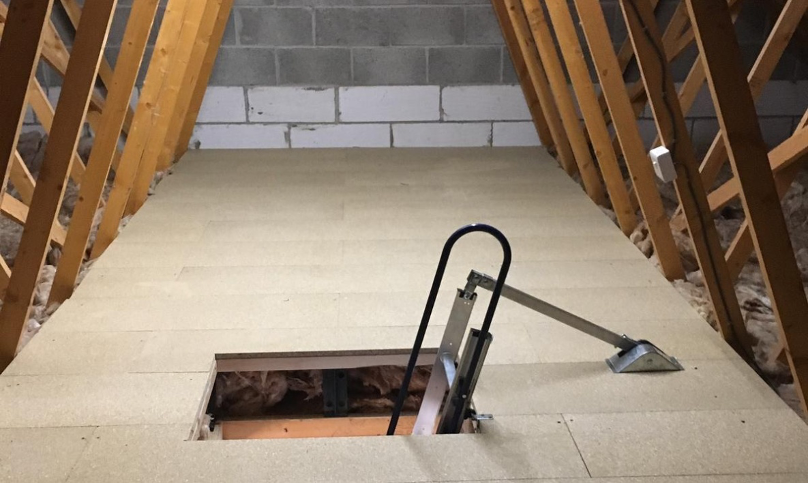 Why choose Access4Lofts
Huge demand: franchisees have several months of bookings.
Safe hands: we're proud to be accredited as bfa members and Which? Trusted Trader.
Great cashflow: customers pay you when you finish the job.
Dedicated territories: at least 150,000 households per area.
It works: former employees have invested to become franchisees.
Bespoke IT System: which automates much of your admin, no more paperwork!
We understand: because the management team have all been franchisees themselves.
Committed to support: bfa accredited with full training and ongoing support.
One big family: join a group of like-minded people who support each other and celebrate together!
"What attracted me to the Access4Lofts franchise was ultimately being my own boss and having the freedom to manage my own time. Buying the franchise has given me the ability to work for myself, but still feel like part of a team." – Gary – Access4Lofts Blackburn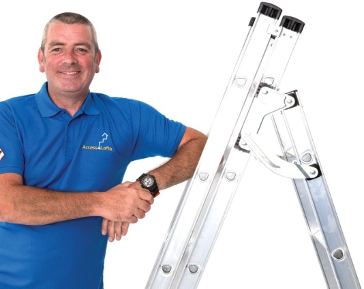 Training & Support:
The Access4Lofts bespoke admin system is undoubtedly our unique selling point, it takes away the stress of admin and accounts, so you can focus on creating space for your customer and creating profit for you.
It has been built from the ground up and is the result of us working alongside a specialist programmer over several months to create an easy to use single system that streamlines our whole admin process. From taking the initial customer telephone enquiry, through to quotes, order confirmations and invoicing, our system automates the process, leaving you free from worry and stress about when you're going to find time to type a quote and send it to a customer!

Next steps
As franchisors we are committed to best practice, to doing it right. All of us have been franchisees ourselves, we've been where you are right now, so we know what it's like! We remember the concerns, the steps on the journey to success and the feeling of contentment on achieving our respective goals.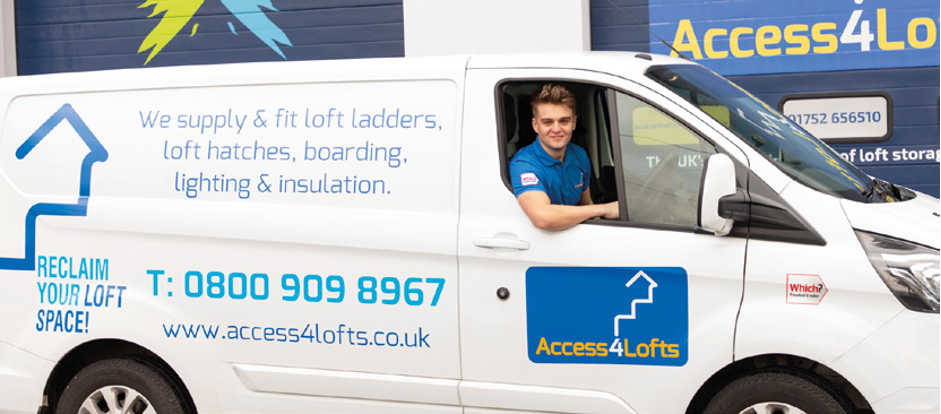 We have spent a lot of time refining this business to make it as simple as possible to succeed if you follow the model. If you would like to find out more about Access4Lofts please do get in touch. We look forward to hearing from you.
Videos
04 August 2021

You'll hear Paul give an honest account of why he took the decision to join the Access4Lofts family. He talks candidly about why he loves being his own boss, how Access4Lofts helps his work/life balance and family time, the type of people he meets and much more.
04 August 2021